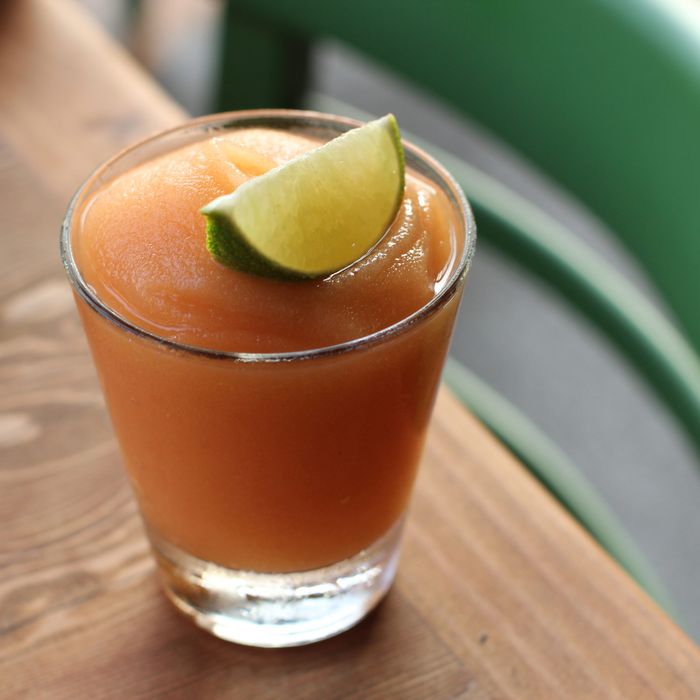 The frozen Not-Too-Sweet includes tequila, apples, peaches, lime, lemon, and Riesling.
Photo: Melissa Hom
T.J. Lynch and Richard Knapp — the duo behind Nolita's popular Mother's Ruin — have set their sights on Brooklyn, opening Lorenzo's, a Latin-inspired bar-restaurant just off the Jefferson stop on the L train. They've taken advantage of the additional space that's been afforded to them in the outer boroughs: 17-foot-high ceilings, roll-up garage windows that open to the sidewalk, and whitewashed brick walls all give the space a light, breezy feel. Knickknacks are mostly from Williamsburg's outré décor shop Fuego 718; note the baby figurines in luchador masks. Inside, there are 80 seats; there's seating for 40 more outside.
Mike Gutowski, formerly the executive chef at Wallflower, is handling food, and he's serving things like beef-loin and swordfish skewers; mackerel crudo; and, of course, whole rotisserie chicken from a wood oven with sides like plantains and housemade, two-month-bourbon-barrel-aged hot sauce.
Also onboard: William Pineapple, formerly of Extra Fancy, who has created the Lorenzo's cocktail list. Look for two slushies — like the $10 sangria-ish Not Too Sweet, with tequila, apples, peaches, lemon, lime, and Riesling — and the Pineapple2, which mixes a blend of rums with orgeat, dry Curaçao, and lime. (There will also be wine by the glass and craft beer on tap; the lone canned-beer offering is Tecate, served naked or dressed, as it is at Mother's, with lime, salt, and Cholula. )
Like Mother's Ruin, Lorenzo's will be open until 4 a.m., serving food until 3:30 a.m. nightly, so don't be surprised if you see a few bartenders stopping by for late-night nachos after their shifts end. Take a look at some of the drinks and the food, right here: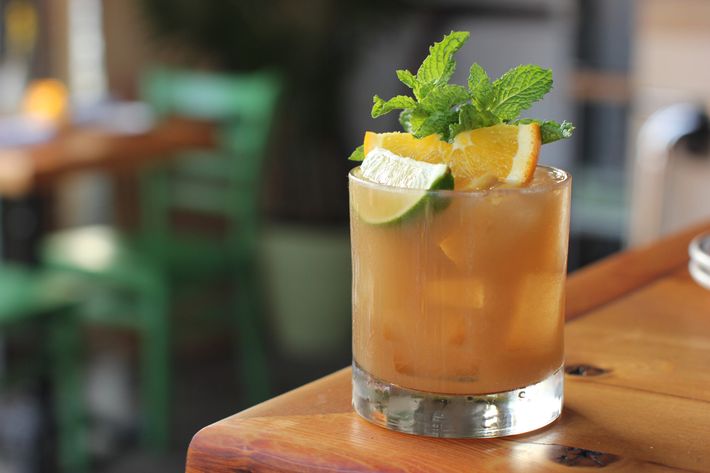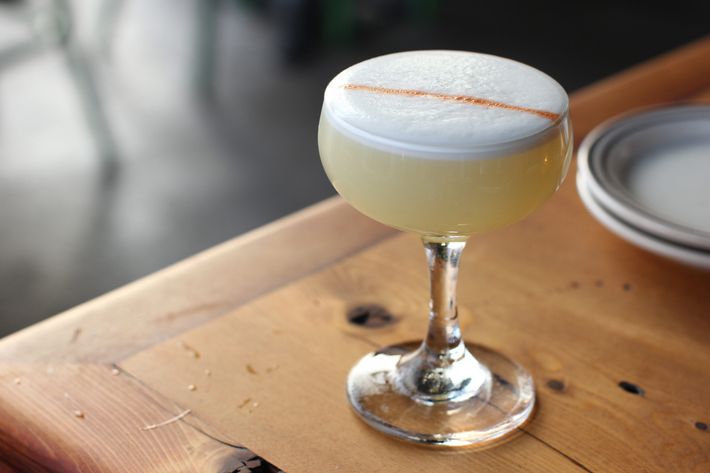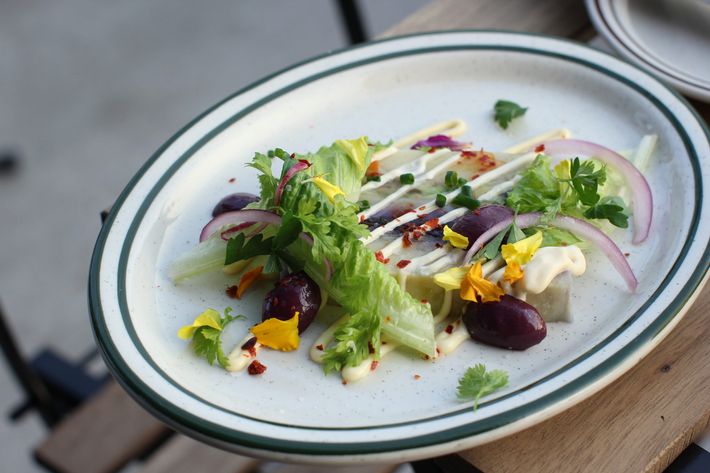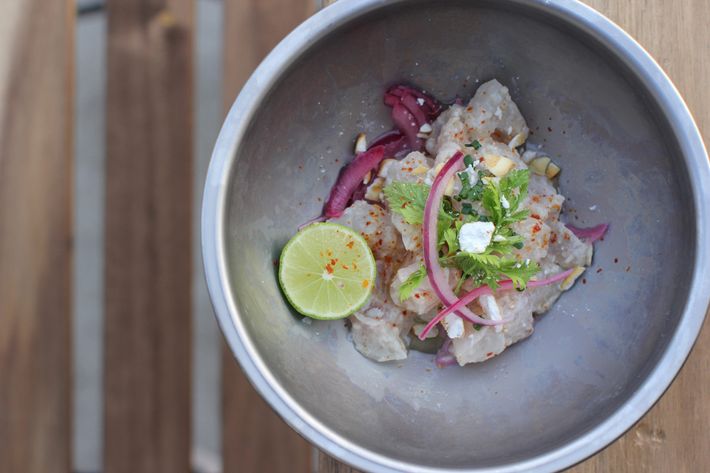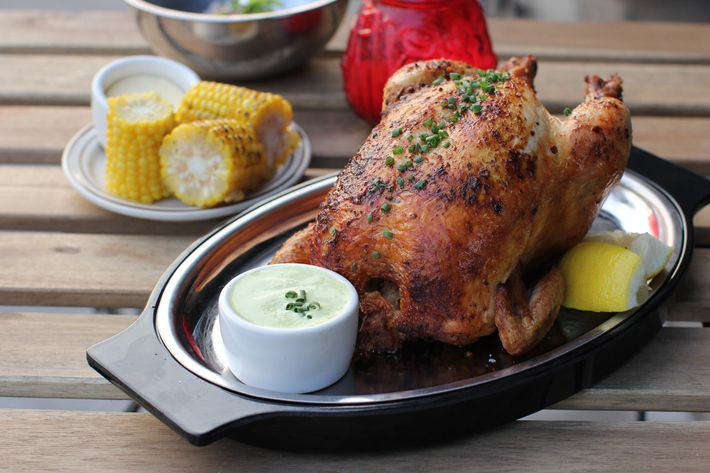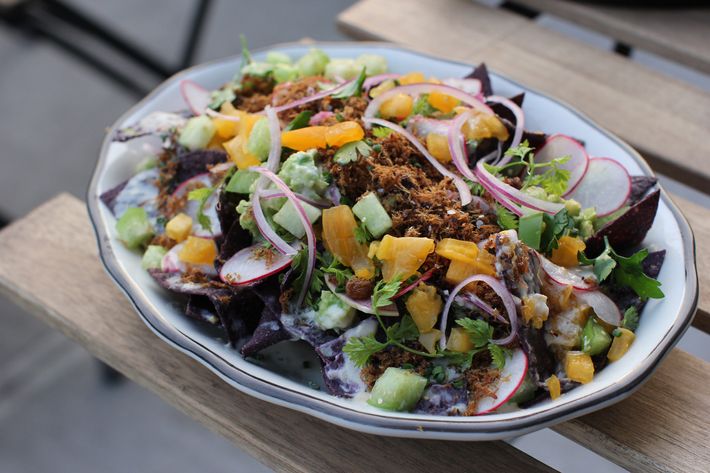 Menu [PDF]
Drinks List [PDF]

19 Wyckoff Ave. at Troutman St.; no phone