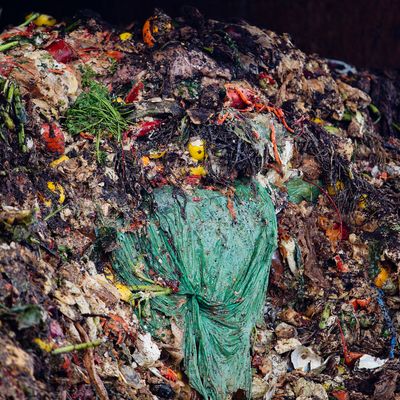 Less of this.
Photo: Gabe Souza/Portland Press Herald via Getty Images
Food waste, said to be 20 percent of what goes into America's landfills, is a very real and growing concern for large cities, so word that the New York metro area is getting a $40 million "game-changer" of a recycling plant is fantastic news. Governor Cuomo announced yesterday that Yaphank, Suffolk County, will soon be home to a "first-of-its kind project for Long Island and the greater New York metropolitan area," a 62-acre facility with one of the Mid-Atlantic region's largest anaerobic digesters.
As described, it will keep 120,000 tons of food trash (plus 30,000 more of fat, oil, and grease) out of landfills every year, and it's designed to handle more than double the food waste currently processed by any similar facility in the state. American Organic Energy, the facility's operator, says it'll try to take some of the 100,000 tons of food waste the de Blasio administration wants diverted from city landfills next year, and it also plans to accept organic waste directly from restaurants and supermarkets. Coolest of all, once it gets recycled, some of the waste will end up as Miracle-Gro, for a really satisfying circle-of-life situation.