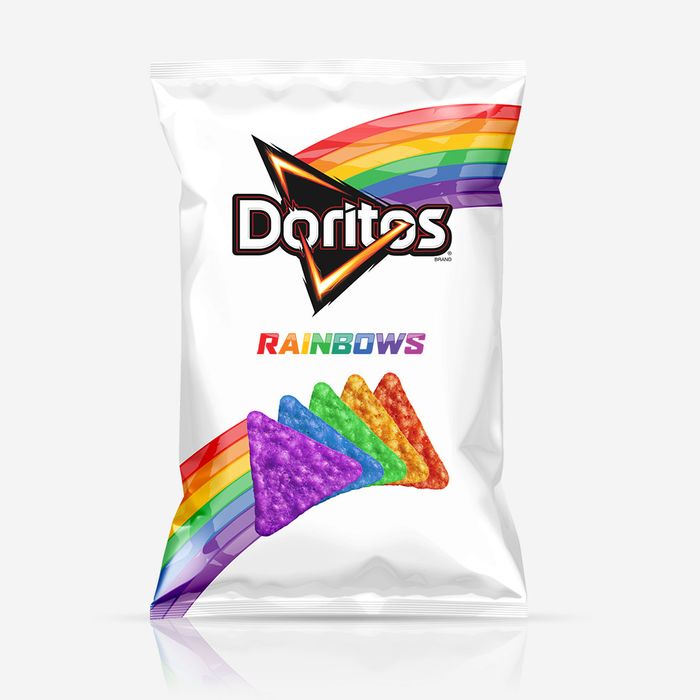 Doritos for a cause.
Photo: Doritos
At last, a great reason for Doritos fingers: Starting today, Frito-Lay is rolling out bags of Rainbows, a "bold" limited-edition flavor inspired by the pride flag. It's a first for Doritos, both as a product supporting LGBT causes and as a flavor with more than one color of chip. The chip-maker says the purpose of Rainbows is to bring "an entirely new product experience to our consumers to show our commitment toward equal rights for the LGBT community and celebrate humanity without exception."
To score them, you first have to donate $10 or more to the It Gets Better Project, Dan Savage's nonprofit aimed at suicide prevention among LGBT teens. Donors will get their bags by mail while supplies last.
[ABC]