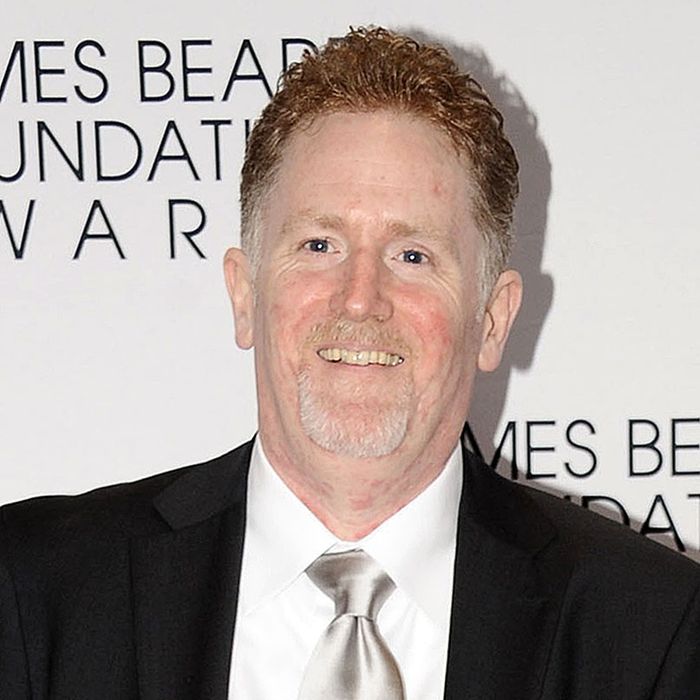 Hayden opened North Fork Table & Inn in 2006.
Photo: Clint Spaulding/PatrickMcMullan
After years of battling ALS, the lauded chef Gerry Hayden passed away at the age of 50 today. A three-time James Beard Award nominee, Hayden was a trailblazer of New American cuisine and an alum of the River Café's highly pedigreed kitchen. Hayden cooked farm-to-table before it was a philosophy that every restaurant espoused, and he put in time at several influential restaurants, including Amuse and Aureole, where he was a sous-chef for Charlie Palmer.
He returned to his native Suffolk County, Long Island, in 2006 with the opening of North Fork Table & Inn, where he ran the kitchen alongside pastry chef and wife Claudia Fleming. Though Hayden eventually lost the use of his hands, preventing him from cooking, he continued to run his kitchen, doing so from an electric wheelchair, all the while helping to raise awareness for those suffering from his condition. (The restaurant was put up for sale late last year, something Hayden billed "the hardest thing I have ever had to do.") Since the news broke earlier today, chefs and writers have shared their condolences and respect on Twitter: