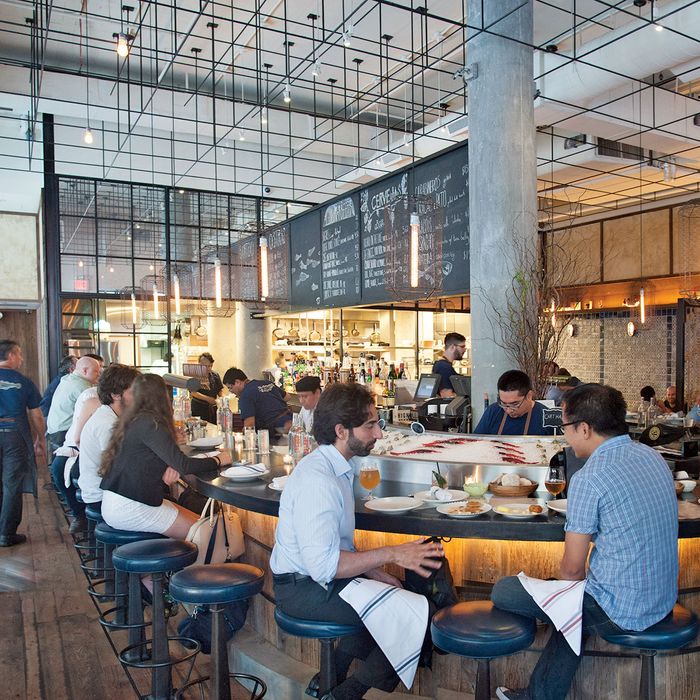 Lupulo is a ten-minute walk from Skylight at Moynihan Station.
Photo: Tirzah Brott/New York Magazine
There's much talk about how to "survive" Fashion Week, as if running around between runway presentations is the worst. It's not! But do you know what can be difficult? Finding time to refuel during the madness. The good news is that, because the three major show venues are downtown, there are a bunch of amazing nearby restaurant options this year. Grub has selected its two top picks near each Fashion Week venue location: for when you're in a rush and you just can't, and for those times when you can properly treat yourself.
The Venue: Skylight at Moynihan Station
360 W. 33rd St., nr. Eighth Ave.
Fast Lunch: Take a four-minute walk to a new location of By Suzette (494 Eighth Avenue), a French-inspired crêperie with both savory and sweet options — and you can also take the toppings and turn them into a salad.
Classy Dinner: George Mendes's critically acclaimed Portuguese restaurant Lupulo (835 Sixth Avenue) is about a ten-minute walk away. It opens at 5 p.m., right when you'll want to unwind and feast on piri-piri chicken, oven-baked octopus rice, and wood-grilled potatoes.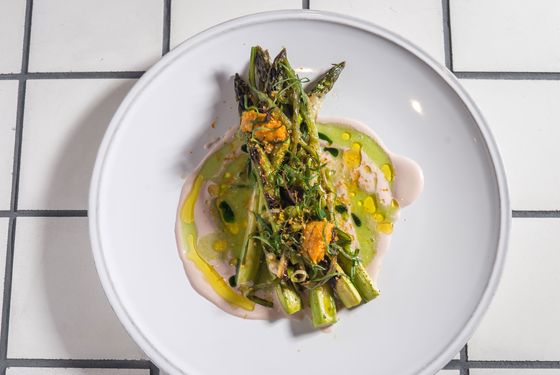 The Venue: MADE at Milk Studios
450 W. 15th St., nr. Tenth Ave.
Fast Lunch: There are plenty of quick, close food options in Chelsea Market (75 Ninth Avenue), but Num Pang is Grub's top choice. Aside from the stellar sandwiches, there are healthy brown-rice bowls topped with grilled vegetables, chili yogurt, and a choice of roasted salmon, chicken, or pork.
Classy Dinner: Michael Anthony's smash-hit restaurant Untitled at the Whitney (99 Gansevoort Street) is a seven-minute walk from Milk Studios, and it's open for both lunch and dinner. After eating artichoke fettuccine and local tilefish with corn, treat yourself to New York's finest new chocolate-chip cookie.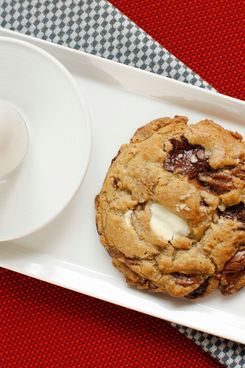 The Venue: Skylight Clarkson Sq
558 Washington St., nr. Houston St.
Fast Lunch: Westville (333 Hudson Street) is always good in a pinch: Service is fast (and there's also takeout), and for $15 you can choose to make a "market plate" out of seasonal-vegetable side dishes.
Classy Dinner: Take a five-minute walk to Houseman (508 Greenwich Street), a new restaurant from a Prune vet. The menu is nice and simple, with dishes like roasted peaches with pancetta, littleneck clams, and a classic burger.