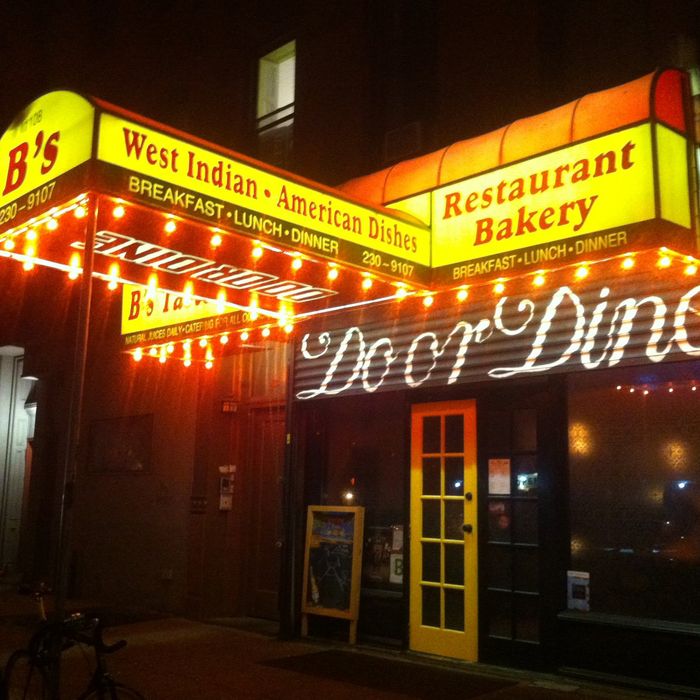 No more dining to do here.
Bed-Stuy restaurant Do or Dine, which opened in 2011 to positive reviews for its tongue-in-cheek approach to dining, unexpectedly shuttered earlier this week. No explanation was given for the closure other than a two-sentence announcement followed by a simple, confusing "Dreams > $" comment on Facebook, though it sounds like they simply weren't selling enough Dr. Pepper–slicked frog legs. Stylized as a restaurant built by dudes who don't take themselves too seriously, but who did work at hospitality guru Danny Meyer's the Modern, the spot became known for its goofy, "cravings"-inspired menu, like a straight-up Snickers ice-cream bar for dessert, and for filling donuts with foie gras.
For those outside of New York, though, the restaurant is probably best known as the home of co-owner Justin Warner, who won Food Network Star season eight in 2012. That never panned out, though, as his show, Rebel Eats, which was something like a hipster version of Diners, Drive-ins and Dives, only lasted for one episode. Warner, who told Zagat in 2014 that he was working on a new series, has a similarly themed cookbook, The Laws of Cooking: And How to Break Them, coming out on October 13. He also, it seems, just won an episode of Food Network's Guy's Grocery Games and snagged a $16,000 prize for a local charity. Whether the budding TV star returns to New York's restaurant scene, though, remains to be seen.
[Brokelyn]