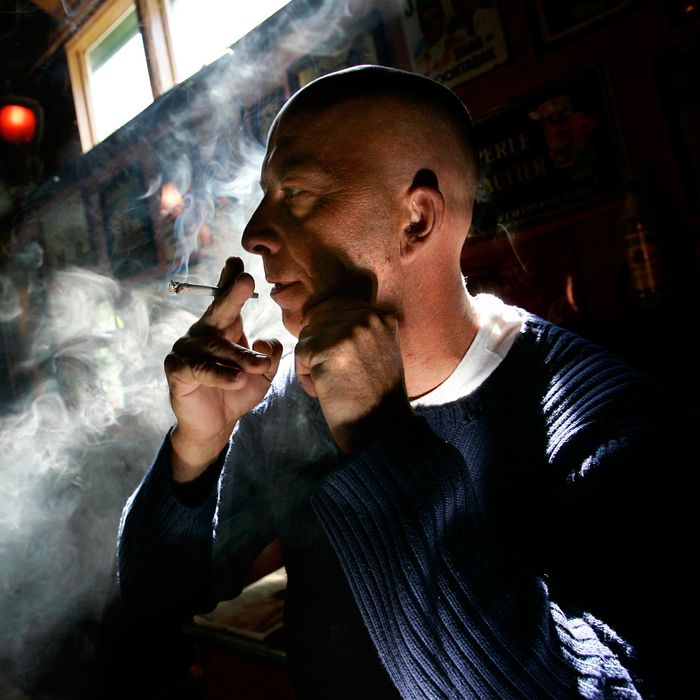 Groovy.
Photo: Jerry Lampen/Reuters/Corbis
Colorado's hospitality industry has a weird problem, which is that tourists come to get high, but legally there's almost no public place where they can do so. Denver, though, is finally mulling over a fix to that problem: NPR says city officials are now serious about crafting "a pot club ordinance" to make everybody — pot tourists, local enthusiasts, and restaurant and bar owners — happy.
There aren't many details, besides that it could take months and would still conform to Denver's indoor-smoking ban. Pot smoking would be allowed in outdoor or specially designated areas of restaurants and bars, possibly at establishments that already serve liquor. Backers expect staunch opposition from state restaurant associations (mostly because members fear their insurance coverage would get dropped), but restaurant owners should be nodding and ordering a truckload of Doritos.
[NPR]