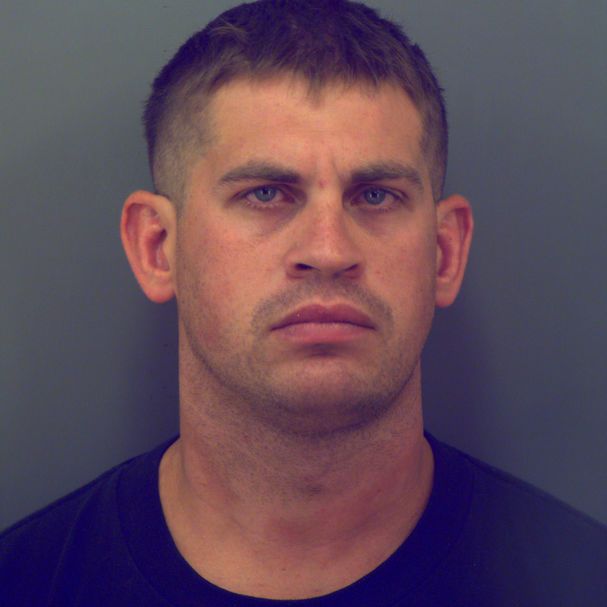 Sheka will likely be prosecuted for "deadly conduct," a felony.
Photo: El Paso Police
Another week in the service industry, another case of a waitress being harassed on the job, and this time it was during a weeklong police convention: An officer attending the annual Combined Law Enforcement Association of Texas get-together was arrested at an event Tuesday night for firing his gun at a wall after his waitress said he needed to stop touching her.
From the El Paso Police Department report:
The off duty officer, identified as 28 year old Kenneth Lee SHEKA, was engaged in a conversation with a female server near the hospitality area. Their conversation became inappropriate when SHEKA began making comments of a sexual nature and ultimately touched the female inappropriately as she walked passed him. The female told him not to do that again and continued to walk away, escorted by another male, when SHEKA pulled out a pistol and fired one round into a nearby wall.
The downside of being an idiot at a police convention, of course, is that the room "was full of officers." Fellow conferencegoers "subdued" Sheka immediately, and he's been put on leave without pay until the criminal investigation is complete. Surprising exactly no one, El Paso PD reports he'd consumed "some kind of alcohol" at the gathering.