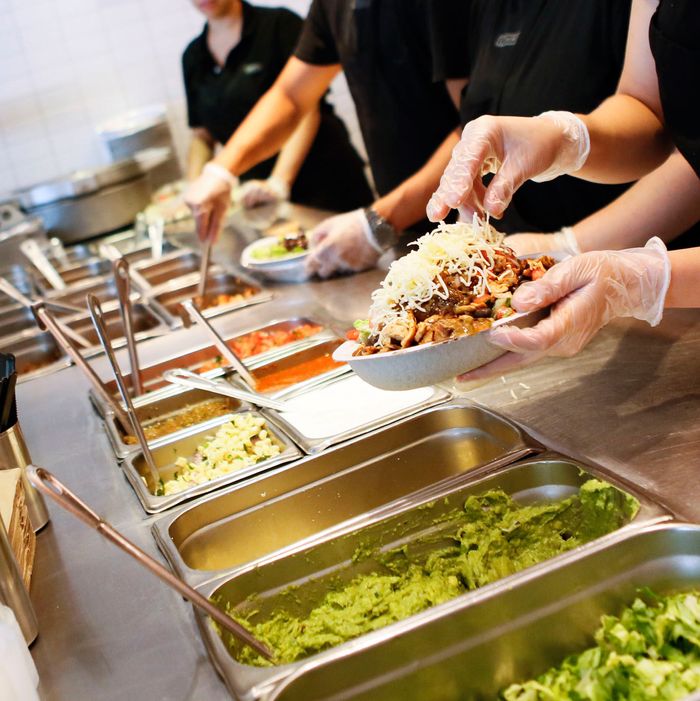 The second recent outbreak.
Photo: Patrick T. Fallon/Bloomberg via Getty Images
Chipotle better be careful, or people may start thinking it's stealth-testing salmonella burritos. A second food-poisoning outbreak has been linked to 17 Chipotle locations in Minnesota, just a couple weeks after a hundred California customers came down with fevers and nasty stomach problems. Minnesota health officials say that out of the 45 people sick so far, they've been able to interview 34 — 32 of whom ate at a Chipotle.
The source of the outbreak hasn't officially been named, but investigators apparently have "a strong suspicion" about which ingredient is to blame, and assure everyone it's been 86'd from Mexican restaurants across the whole state as a precautionary measure. While the state cautions the total number of illness-causing Chipotles may grow as more cases get reported, officials are also going overboard to stress "this product," whatever it is, is gone from all of the chain's locations, ensuring, "It's safe to eat at Chipotle."