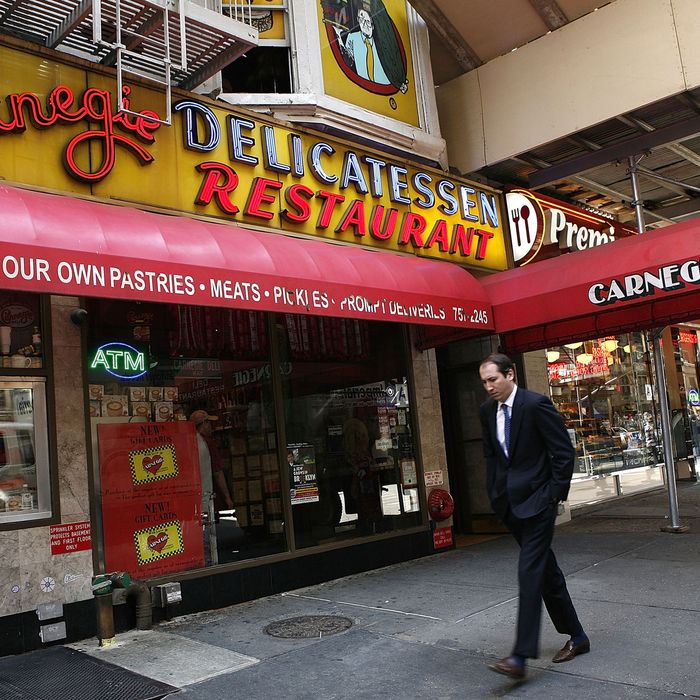 Go see the pickle in action at next month's reopening.
Photo: John Lamparski/WireImage
With one fewer lawsuit against former husband Sandy Levine to worry about, Marian Harper can focus more on the important things for her pastrami emporium's reopening — things like the hunt for Carnegie Deli's first official "pickle mascot." Interviews start Wednesday, the New York Post reports, for the lucky person who'll get to don a green body suit and hand out pickles to customers. Harper calls the housemade pickle an "essential" part of any Carnegie meal, so there was never a real discussion about any other mascot, even though the idea of somebody at Carnegie Deli getting themselves into a pickle is such a preposterously self-writing joke, it has to make you wonder why they didn't at least consider the Reuben. Regardless, the pickle's name is undecided as of yet — for that the deli will be taking suggestions.
This post has been updated to show the incoming pickle mascot won't get to do double-duty as a waiter, regrettably.
[NYP]