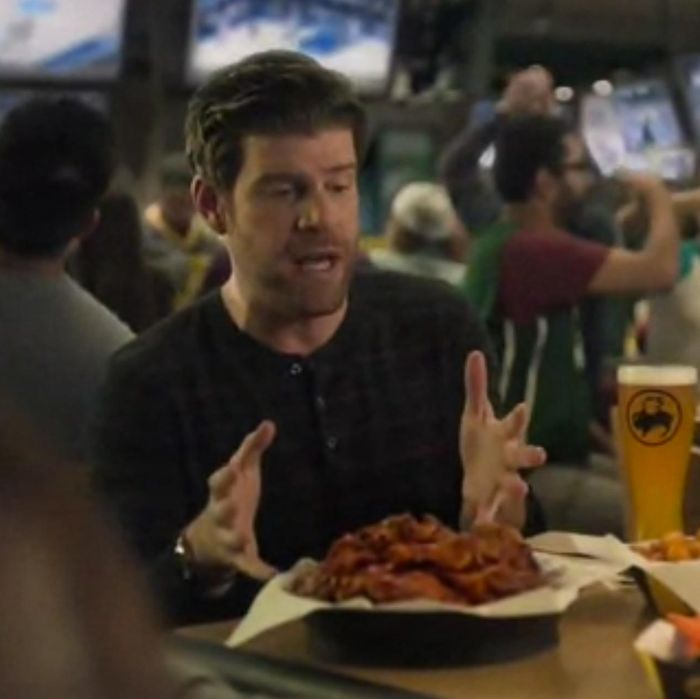 Rannazzisi, in better days.
Buffalo Wild Wings is taking its TV ads with actor Steve Rannazzisi off the air. In a statement yesterday evening, the company said that "upon careful review" of the League star's strange, sad lie — revealed by the Times — about escaping from the 54th floor of the south World Trade Center tower on 9/11, it has decided to part ways with the comedian.
The first ads featuring Rannazzisi started running this year during March Madness, and counting new ones that came out in August, he shot nearly a dozen in total, starting with this one:
"He was set to be the face of Buffalo Wild Wings," the chain's CEO, Sally Smith, told Yahoo yesterday, adding that the situation is disappointing.