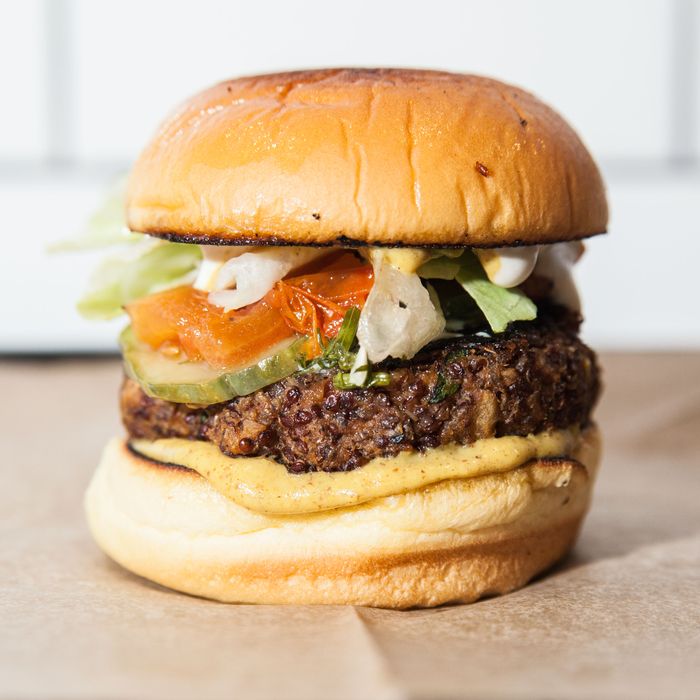 His secrets will soon be revealed.
Photo: Konstantin Sergeyev
Fresh off of a two-star New York Times review, Brooks Headley tells Grub that's he working on The Superiority Burger Cookbook. W. W. Norton & Company, the same group behind Fancy Desserts (which won Food52's ultracompetitive Piglet challenge), will publish it in 2017.
Per the publisher, Headley's second book "chronicles the young but eventful life of the establishment" and will "serve as the definitive primer on modern American vegetarian cooking, with a home-friendly recipe of the famous veggie burger, along with recipes for over 100 other creative side salads and desserts."
That means the secrets will soon be revealed for Sloppy Dave sandwiches, burnt broccoli, and vanilla-labneh gelato — which you can make in your pajamas, while listening to Headley-approved punk-rock. Hooray!