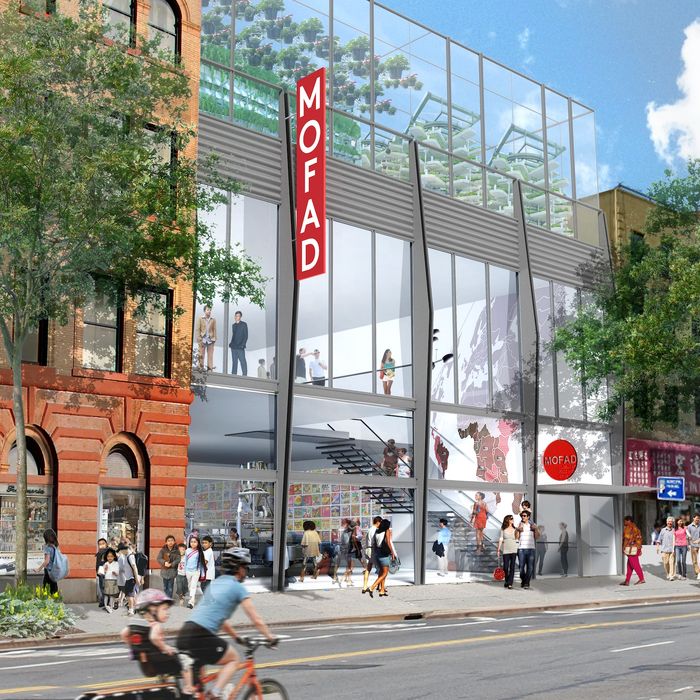 Here's a rendering of the large-scale museum.
Photo: Courtesy of MOFAD
A brick-and-mortar location of the Museum of Food and Drink has long been in the works, and this fall it will open in Williamsburg on a smaller scale. The Mofad Lab, as it's called, is a 5,000-square-foot space that has the capacity to host one exhibition at a time. The first, "Flavor: Making It and Faking It," will be a multi-sensory experience that debuts on October 28 at 62 Bayard Street and runs through February 29. Presale tickets will be available for purchase September 28.
Post-February, the museum's executive director, Peter Kim, says that shows will focus on food science, production, and commerce. He's still keeping his eye on the big picture, though: Kim continues to work closely with founder Dave Arnold to open a full-blown, 30,000-square-foot space with room for three exhibitions and a restaurant. As he explained to the Times: "When you think of the full museum as a restaurant, Mofad Lab is a test kitchen."
[NYT]