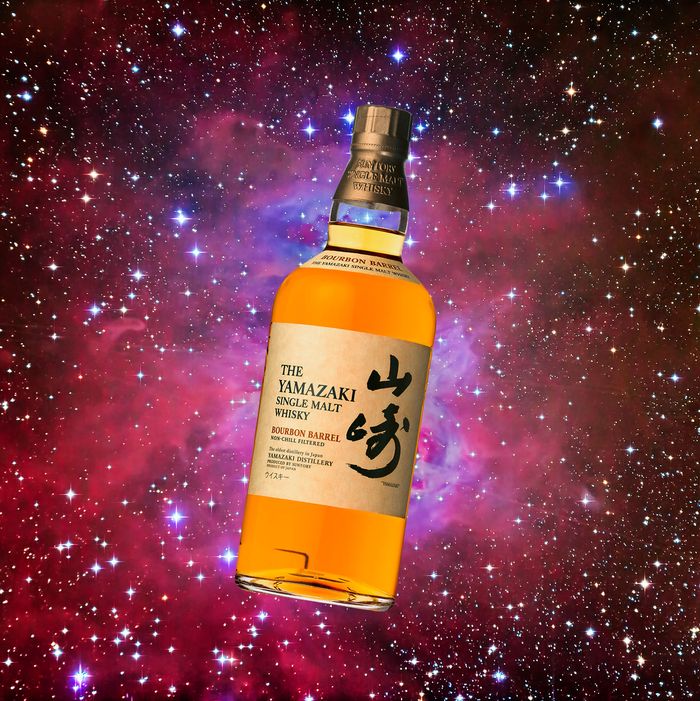 Groovy.
Photo: Courtesy of Suntory; Alan Dyer/Corbis
Soon whiskey snobs will look at your 20-year-old Pappy and scoff, "I'm just so over Earth-aged." Suntory, already maker of this planet's top-rated whiskey, is about to send flasks up to the International Space Station, where they'll age in zero gravity and, so the company hopes, teach Suntory's distillers why alcohol develops a mellowed flavor over time.
Scientists apparently aren't sure about the chemistry or physics at work, but they hypothesize that mellowing could have to do with how the molecular structures of water, ethanol, and alcohol's other ingredients interact, and that a "microgravity environment" might let whiskey age without losing flavor — which sounds intense! Sadly, the astronauts, who are by now spoiled on their morning shots of fine Italian espresso, have to keep their hands off it.
[Suntory]