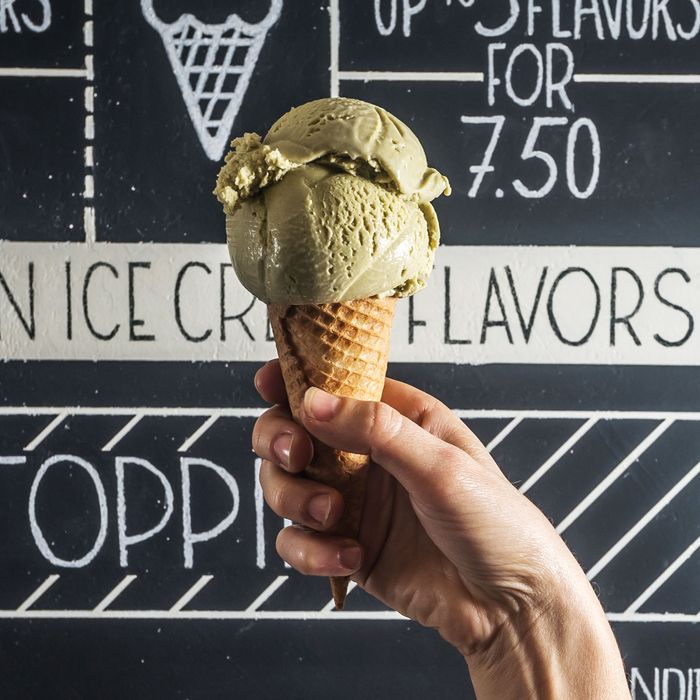 Free, free, free.
Photo: Paul Wagtouicz
Fantastic news: The talented Van Leeuwen team has opened a 1,200-square-foot flagship store at 204 Wythe Avenue, complete with 55 seats, a sleek design by Carpenter and Mason (the same firm behind the stylish Seamore's), and specialty scoops. This also marks the first time that Van Leeuwen is making its own waffle cones, and soon, there will be soft-serve ice cream and root-beer floats.
Considering that founders Ben and Pete Van Leeuwen and Laura O'Neill started their company in a Brooklyn apartment in 2007, this is quite a triumph. In celebration, they're giving out free scoops tonight, from 7 to 10 p.m.