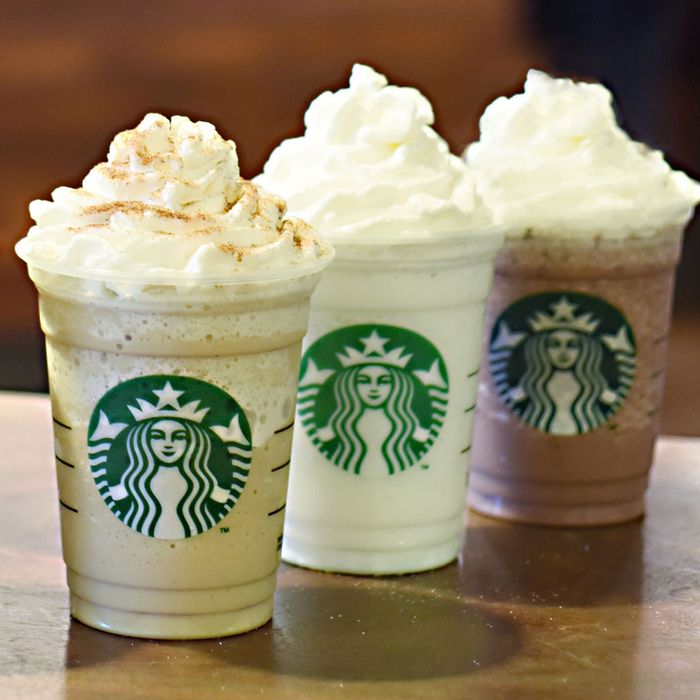 You'll come off like a total jerk, though.
Photo: Starbucks
One man has one upped the Chipotle burrito hack and figured out how to game Starbucks: He bought 365 Starbucks gift cards and registered each and every one with a different birthday, allowing him to get a free drink all year long.
Not surprisingly, it turns out this customer is the worst. As a barista recalls, he orders his drink as "one quad espresso, add white mocha, sub vanilla, sub heavy cream," and then asks for the cup so that he can draw lines indicating where exactly to fill in each ingredient.