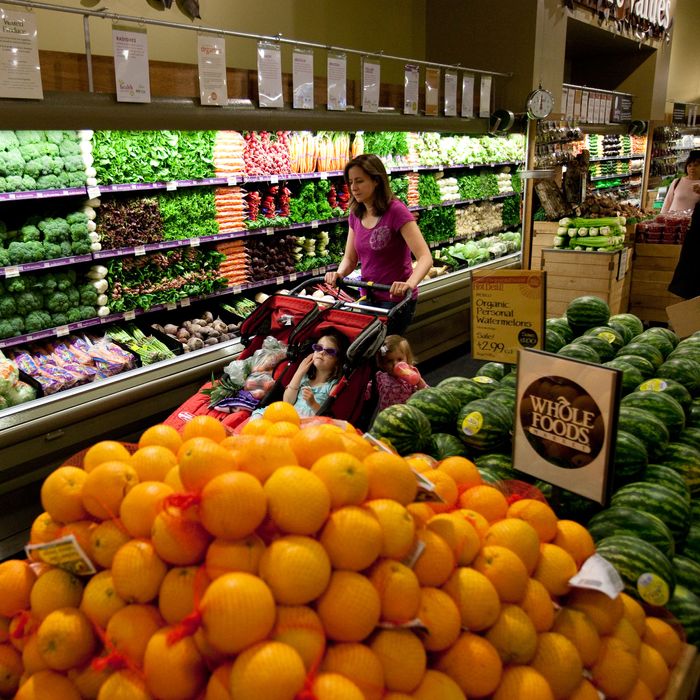 Facing a whole lot of problems.
Photo: Brooks Kraft/Corbis
A federal lawsuit is Whole Foods's newest gut-punch, ever since New York City officials accused the chain of "routinely" overcharging customers. The suit, filed in Austin last Thursday, seeks class-action status for all shareholders who bought Whole Foods stock between August 9 of 2013 and July of this year, and argues that company executives also violated SEC laws with this whole overcharging fiasco, since the act misrepresented the company's value on Wall Street.
Whole Foods dismisses the suit as "baseless," saying it's upheld its commitment "to providing transparent, accurate pricing for all of our customers," despite the admission last month that stores did, in fact, overcharge. The suit alleges that co-CEOs John Mackey and Walter Robb and CFO Glenda Flanagan "failed to disclose that … the company routinely overstated the weight of its prepackaged products and overcharged customers," thereby making Whole Foods seem far more valuable to investors. Since the controversy broke, the chain's stock prices have sunk considerably.