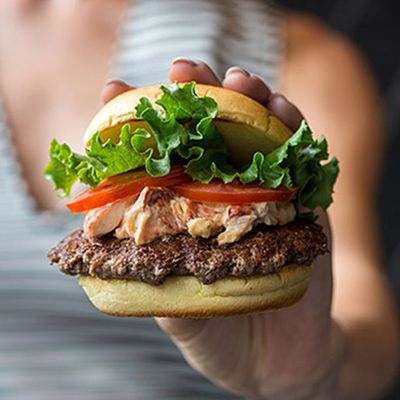 Just what you need for the last weeks of summer.
Photo: Shake Shack
We've reached peak summer: Starting today through September 20, Shake Shack locations in Boston and Connecticut will sell the Surf N' Shack — a hamburger topped with lettuce, tomato, ShackSauce, and Maine lobster.
It only costs $8.99, which is actually a steal for a lobster sandwich, and Homarus is providing the seafood. (With Danny Meyer's backing, you can trust that this won't be an all-mayo, no-claw McLobster situation.) What does Grub have to do to get this on the menu in New York?