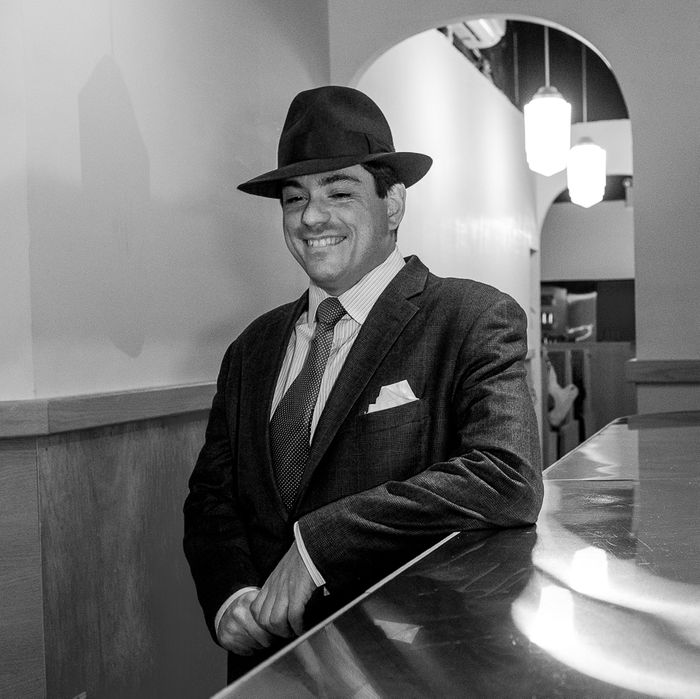 Sasha Petraske, working the bar.
Photo: Gabi Porter/Gabi Porter
Sasha Petraske, the influential bar owner behind Milk and Honey who helped shape modern cocktail culture, was found dead today in Hudson, New York, at the age of 42. He was living upstate temporarily with his wife, journalist Georgette Moger, while working on a consulting project. The cause of his death is still unknown.
After launching his era-defining bar, Milk and Honey, in 2002, Petraske went on to open several more bars in New York, as well as in London, Los Angeles, and Melbourne. Before his passing, he was working on a new bar in Red Hook, called Falconer. Immediately after the news broke, industry colleagues and media members took to Twitter to express their condolences and admiration for Petraske's legacy:
[NYT]