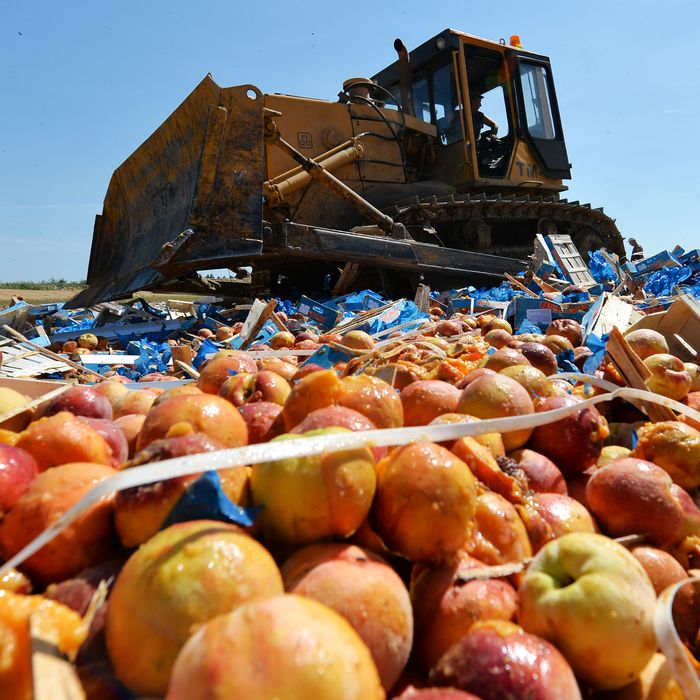 The taste of defeat.
Photo: Onliner.by/AFP/Getty Images
Russia's fight against its new archnemesis, bulk quantities of Western food, has reached a new low. Food-safety watchdog Rosselkhoznadzor is claiming victory over meat, dairy, and eggs that a German BMW race team was importing for an event in Moscow. Officials say that, due to a "gross violation of sanitary rules," about 1.5 tons were introduced to an incinerator near the Estonian border, continuing Putin's brilliant plan to boost the nation's morale by destroying totally edible food. (So far, he mostly seems to be reminding Russians of their hunger pangs.)
Putin must respect the Germans' stubbornness — they apparently made no effort to comply with sanctions that have been in place for a year, and even bootlegger pros, like the team behind Russia's multimillion-dollar "cheese ring," are dropping like flies. Unfortunately for Putin and his supersized ego, now the Germans can blame the local blini if they lose to the Russians in that race.
[Guardian]