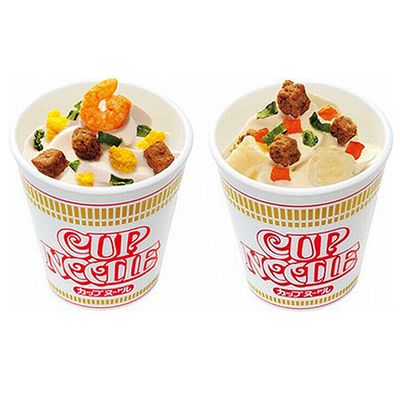 Just what you need to cool down on a hot day.
Photo: Courtesy of Nissin
Well, it's official: Japan beat us to ramen ice cream. While America's most innovative ice-cream makers were busying themselves with child's play like chorizo swirl, Yokohama's Cup Noodles Museum introduced not one, but two flavors of ramen-inspired soft serves: soy sauce and curry. Released to celebrate the admission of more than four million instant-ramen-loving guests to the museum, the soft serves are available with ramen-specific ice-cream parlor toppings like, you know, potatoes, carrots, and shrimp. Your move, Oddfellows.
[io9]