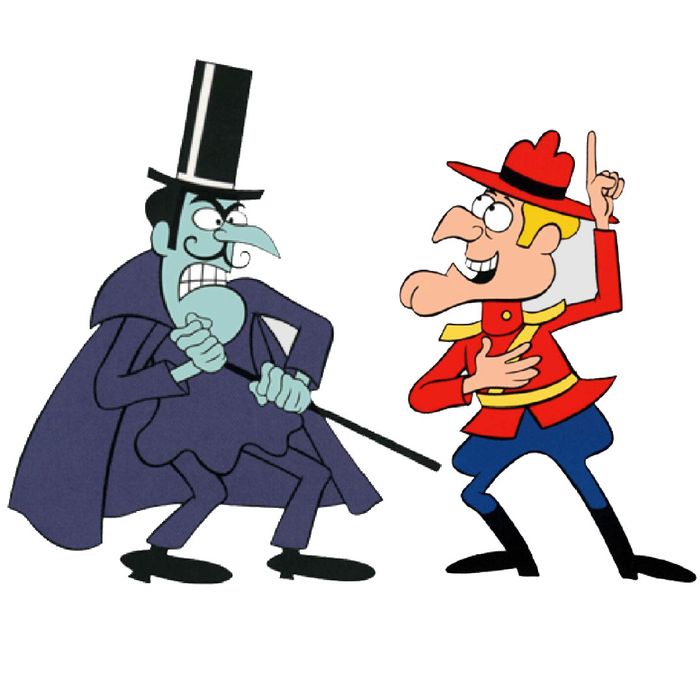 An actual Canadian government official confronts a maple-syrup producer.
If you're not going to tap by Big Syrup's rules, then you're not going to tap at all. That's the very clear message that the Federation of Quebec Maple Syrup Producers is sending to renegade farmers like Robert Hodge. This year, Hodge had his entire annual production (some 20,400 pounds, or $48,000 worth of syrup) seized and his farm put under watch by security guards because of a long-standing refusal to participate in the Federation's production and sales system. While Big Syrup says its reserves keep prices and supply steady for the benefit of farmers, Hodge argues that the organization, which he compares to the oil cartel OPEC, is stunting the industry's growth — and anyways, it's his maple syrup.
Hodge is just one farmer with whom the Federation is currently duking it out. According to its executive director, Simon Trépanier, the mostly "happy or very happy" 7,400-member organization has 400 investigations going on at any moment. The aggressive methods that the organization has used against Hodge apparently aren't unusual. Seizing production is not unheard of, agents are regularly sent out to inspect supermarket shelves for contraband maple syrup, and companies and producers that work outside the system get slapped with serious fines. In 2009, the Federation demanded $212,198 from Hodge (he still hasn't paid), which is equivalent to, he tells the Times, "100 percent of what I gross for five years." Rogue producers are even charged for the 24-hour security guards that the Federation sends to their farms.
While the Federation defends its methods, others see them as bullying. Quebec produces over 70 percent of the world's maple syrup, and the Federation, which has been the province's only wholesale seller since 1990, was granted control over who can produce maple syrup, and how much, in 2004. (Meaning it essentially controls most of the world's maple-syrup supply.) Quotas, voted in by members in 2003, restrict production, and to keep prices high, any excess syrup during more productive years is stored in the famous reserve that currently contains 60 million pounds of sweet, delicious syrup. Consequently, over the last decade, the per-pound price of syrup has risen from $1.63 to $2.23, and a barrel of the good stuff is worth (remarkably) 20 times more than a barrel of crude oil. Clearly, these Canadians must be stopped.
[NYT]