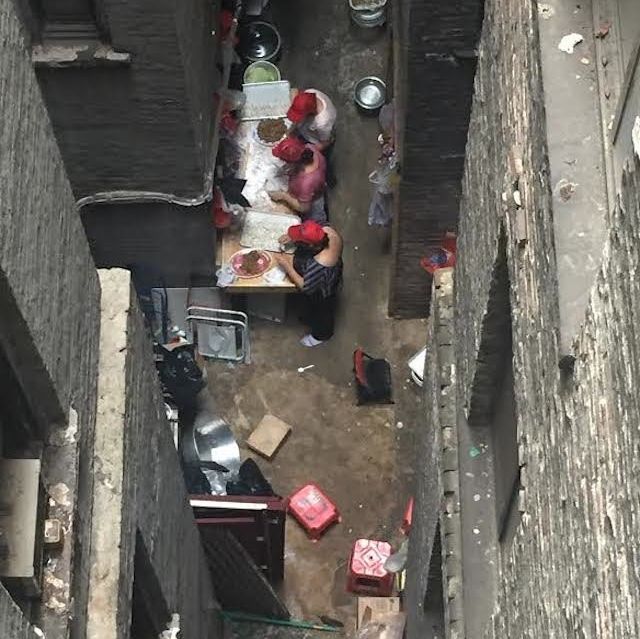 Can you spot the rat?
Photo: Anonymous via Gothamist
Prosperity Dumpling — long considered one of New York's best Cheap Eats spots — apparently prepares its food in some seriously unsanitary conditions. An anonymous tipster emailed Gothamist with a photograph that shows a rat roaming freely as cooks — wearing no gloves — make dumplings. (There are also bowls of meat sitting out.) For what it's worth, the Chinatown shop has an "A" rating from the health department — while Per Se gets docked for not holding food at the right temperatures.