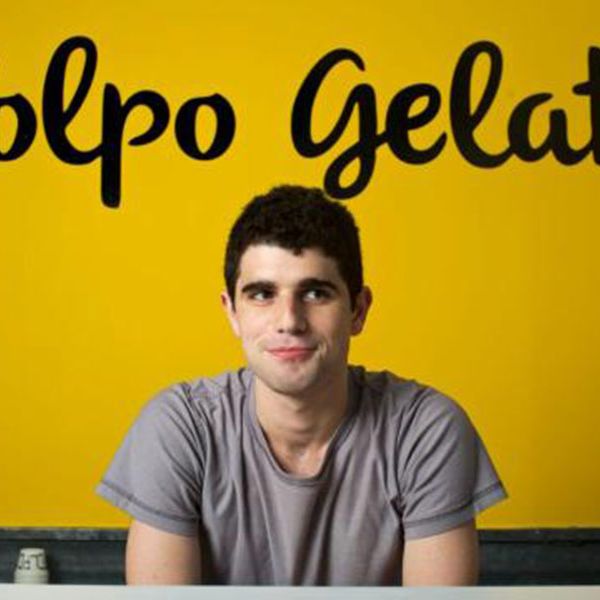 The overachiever learned the craft in Italy.
Photo: Polpo Gelato
There's no shortage of impressive ice-cream shops in New York, but none, to Grub's knowledge, are run by actual teenagers. Yahoo Food discovered that Harrison Geller, a 17-year-old rising senior at LaGuardia High School, operates Polpo Gelato — a new pop-up on the Lower East Side.
Geller studied the craft of gelato-making in Italy, and then applied to miLES, which helped him launch his pop-up. He named it Polpo (which means octopus), because he offers exactly eight flavors, which include fior di latte, celery sorbet, pistachio, and ricotta stracciatella. Even more impressive: Without a proper gelato machine, Geller hand-churns every single batch. You have until the end of August to get over to 201 Allen St. and try the gelato yourself.