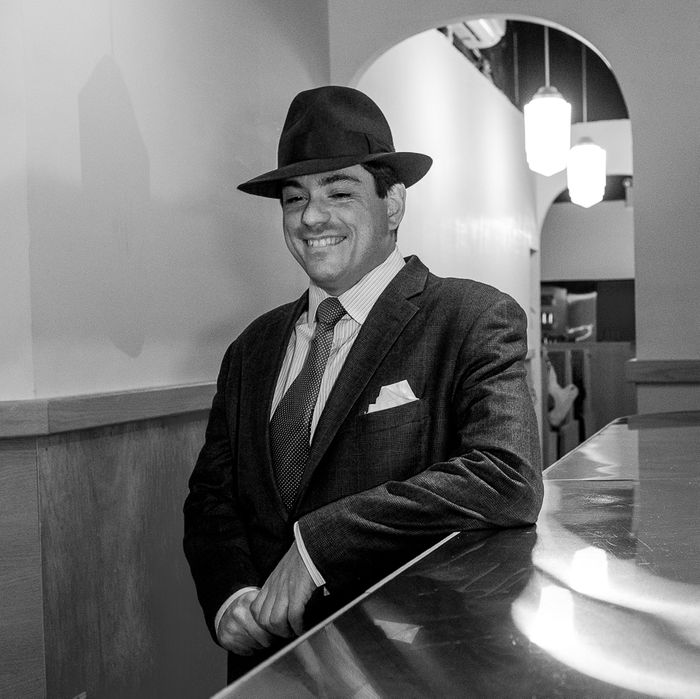 Sasha Petraske in his element.
Photo: Gabi Porter / Gabi Porter
Following the unexpected passing of the highly respected bartender Sasha Petraske earlier this month, the bar owner's wife, Georgette Moger-Petraske, has established a memorial fund in his honor.
Created with a symbolic goal of $134 — a tribute to the original address of Petraske's first bar, the era-defining Milk & Honey — the fund will offset funeral costs as well as support issues the bar owner was passionate about: classic cocktails, of course, but also social justice, entrepreneurship, and cats. Supporters have already raised $1,330 since the fund was established yesterday, and though details are currently sparse, Moger-Petraske says they'll be adding information on the causes it will support in the coming weeks.