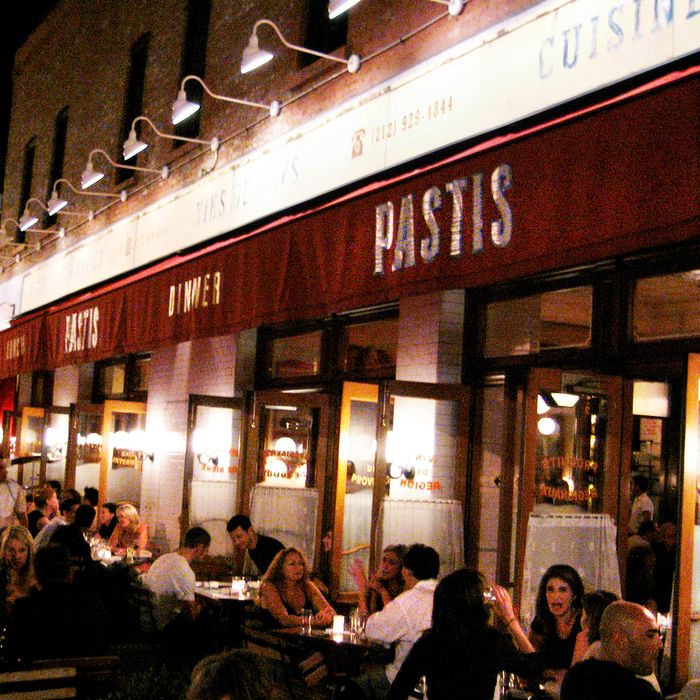 The scene outside the original Pastis.
Photo: Kevin Cheng / flickr
As promised, Pastis isn't going anywhere: Keith McNally's iconic brasserie and celebrity magnet, which closed last year, will return to the Meatpacking District, the very neighborhood it helped define and shape — but not until 2017.
There will, however, be some changes. First of all, the restaurant will relocate around the corner from its original address, to the Gansevoort Market space, a takeover that had been rumored after McNally said he would reopen on Gansevoort Street. (The earliest the market itself will move out is late next year, hence the 2017 opening time frame for Pastis.) No doubt fans will rejoice, but don't don't expect a museumlike re-creation of the original: McNally emails DNAinfo to say he "wouldn't be interested in reproducing" the original and that the "look and menu and style of food will be quite different" at Pastis 2.0. No doubt there will be steak frites, though. Probably a burger, too.
[DNAinfo]