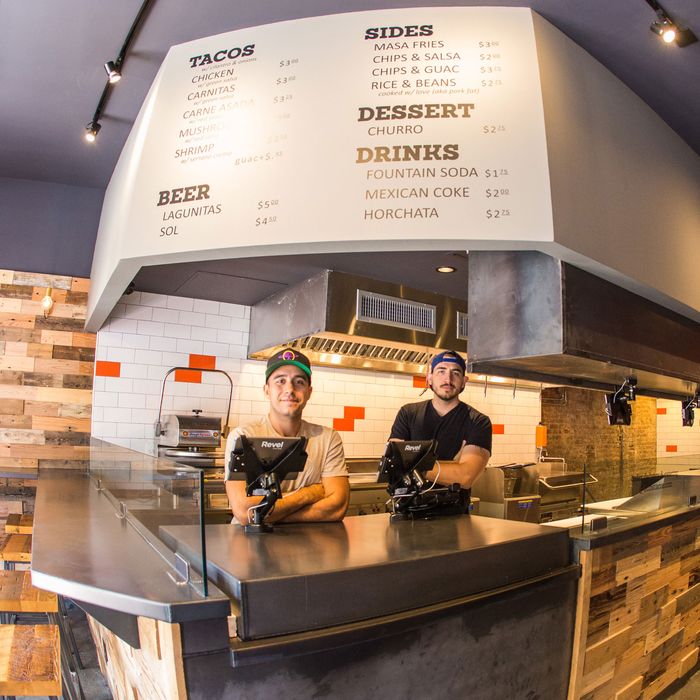 Order the off-menu gorgon.
Photo: Courtesy of Otto's Tacos
There are now three locations of Otto's Tacos: the original in the East Village, one in the West Village, and a brand-new "flagship" on Ninth Avenue, between 48th and 49th. The Hell's Kitchen outpost is twice the size of the other two, and features a custom mural inspired by Star Wars, but the menu is still short and sweet — five taco varieties, masa fries, chips and guacamole, rice and beans, churros, and, if you're clued-in, the off-menu gorgon.