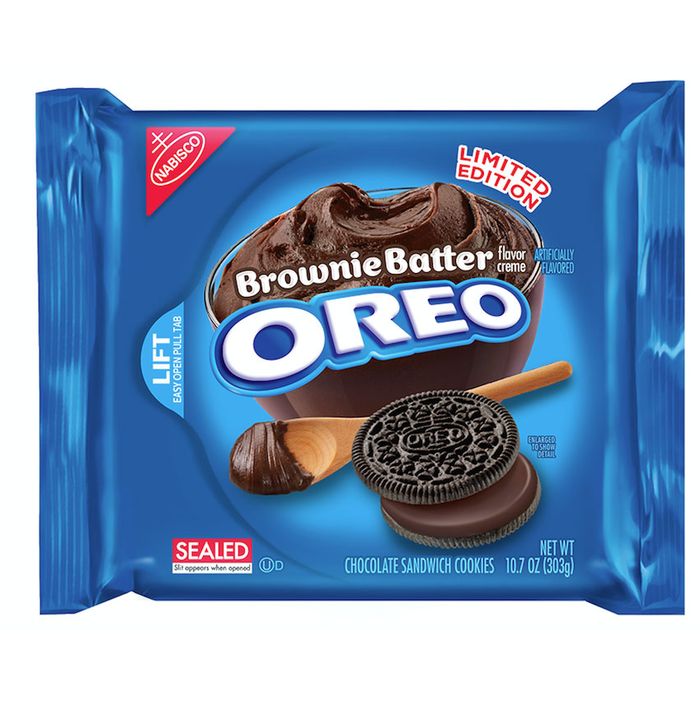 Whatever
.
Photo: Courtesy of Oreo
When you're a major player in the cookie game, there's no shame in introducing limited-time-only flavors every now and then, but Nabsico has got to slow its roll. The company just released yet another spinoff flavor of Oreos — Brownie Batter — which follows the Red Velvet and S'mores options, not to mention its "sophisticated" Thins, as the third unnecessary new flavor this year.
The company has released a seemingly endless parade of unnecessary and often weird flavors over the years, like Root Beer Float and Watermelon, but renewed attention may have convinced it to run with the concept. It's only a matter of time until Nabisco unleashes an all-natural flavor made just for hip, health-conscious millennials, or whatever.
[People]