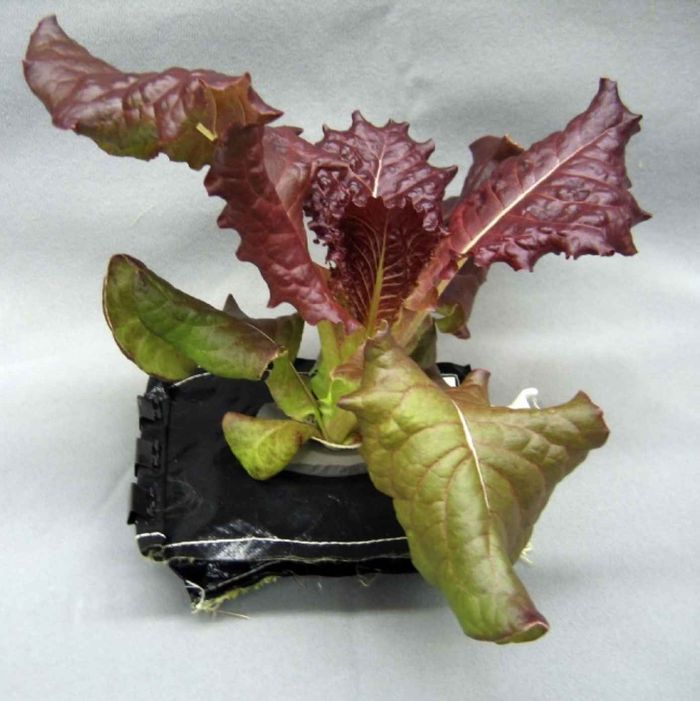 What you see above is lettuce that NASA grew in an experimental chamber on Earth, but now, as you can see below, they've moved on to growing lettuce in actual space.
Photo: NASA
Shooting whiskey into space is one thing, but now astronauts are getting ever-closer to figuring how how to live a farm-to-table lifestyle in space. Using a small grow chamber similar to a greenhouse, astronauts on the International Space Station have been growing lettuce in order to figure out whether vegetables grown in space are, among other things, safe to consume, and how to optimize resources used for gardening in a zero-gravity environment. The chamber only arrived in space last spring after the device was tested out on Earth, and has since been used to successfully grow small-batch lettuce.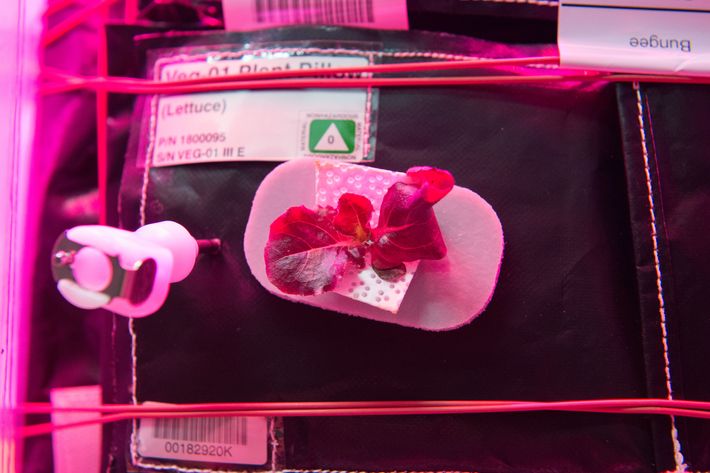 Such experiments have been going for over a decade — NASA launched the Lada greenhouse in 2002 — and an astronaut grew a zucchini in a Ziploc bag back in 2013; but statements about the Vegetable Production System (VEGGIE) suggest the space agency is finally ready to gear up their lettuce program. While in the past goals had been more academic, NASA's mission this time around is to provide astronauts with "a palatable, nutritious, and safe source of fresh food," as well as psychological benefits. Space gardening could not only be necessary to making long-term missions more practical, as it apparently costs $10,000 to send a pound of food to the station, but also could provide relaxation that would help space travelers deal with the enormous stress of their mission. The results, in any case, are rather beautiful, and the real question everyone wants answered is: When will they start growing space kale?
[NASA]