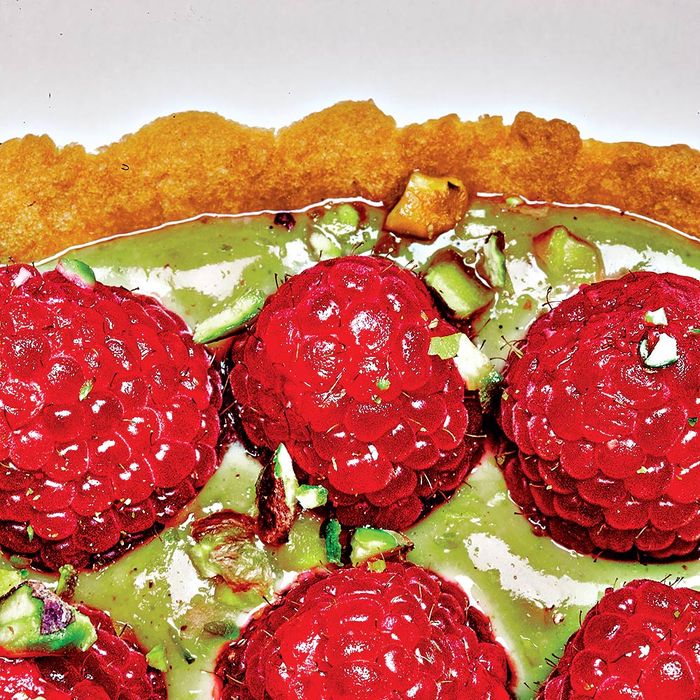 Pistachio-raspberry-rose tart.
Photo: Bobby Doherty/New York Magazine
Michigan-born, Pakistani by heritage, and banker by trade, Umber Ahmad came to her culinary profession by a circuitous route. The Wharton MBA left Goldman Sachs and launched a firm that helps luxury-food and consumer-goods brands expand overseas. Tom Colicchio became a client, and once he learned that Ahmad was an avid cook, he asked to try her food. "It was like bringing a prayer book to the Pope," she says. His culinary Holiness was so impressed that he not only encouraged her to turn pro with an online bakery called Mah-Ze-Dahr (Urdu for something's signature essence) — he became an equity owner. For the past two years, Ahmad and her partner and co-chef, Shelly Acuña Barbera, have been baking out of Colicchio's 'wichcraft headquarters, delivering locally and shipping nationwide, and this fall, she opens her first bakery-café in the West Village, with enough room to house her own commissary kitchen and host events and baking classes. "It's backwards," she says. "Most businesses start with a retail storefront, then expand outside New York." Instead, she's built a national reputation on the strength of perfectly textured brownies, brioche doughnuts, and a version of magic bars drenched in salted-caramel sauce. But beneath the all-American surface are traces of Ahmad's global upbringing: pistachios and rosewater in a seasonal fruit tart; cardamom in a bread inspired by one her Finnish nanny used to make. Among the new items she plans to introduce are a light and fluffy lemon-meringue cake, a marbled-snickerdoodle take on the classic black-and-white cookie, and buttermilk biscuits she'll serve only from 7 to 10 a.m. "They taste best when they're fresh out of the oven," she says.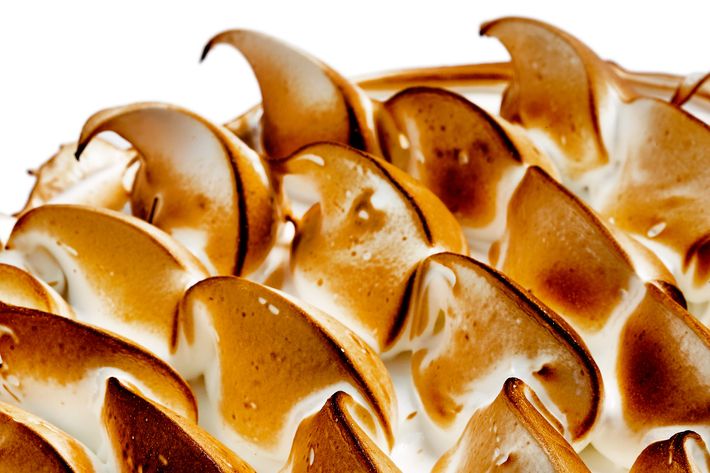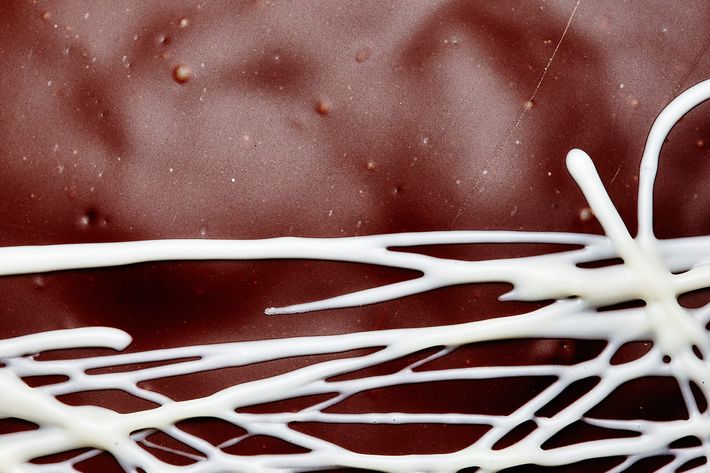 28 Greenwich Ave., nr. Charles St.; 212-498-9810; Nov.
*This article appears in the August 24, 2015 issue of New York Magazine.