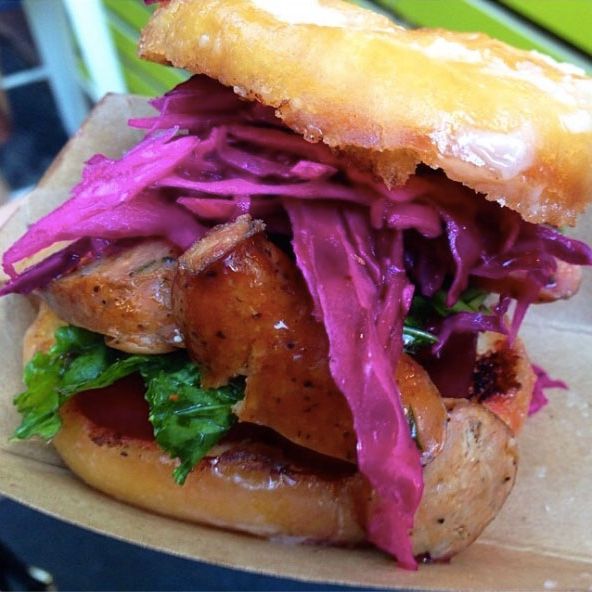 Courtesy of Jicama, a new vendor.
Photo: Jicama
The return of Pumpkin Spice Lattes and fall-food festivals are both good things, even if they're bittersweet reminders that summer will be over soon. At least you can look forward to sweater-weather season and UrbanSpace's Mad Sq. Eats, which will run September 4 through October 1, seven days a week, from 11 a.m. to 9 p.m.
The list of vendors includes veterans like Roberta's, Bar Suzette, and Red Hook Lobster Pound, and there are three additions: Farm Road Hospitality, with fried-chicken biscuits and sides like jalapeño cream corn; KOA, a ramen spot that specializes in a creamy but healthy soy-milk-based broth; and Jicama, which will sell "farm-inspired" salads, tacos, and tamales, as well as a sweet-and-salty pork-doughnut slider. As for the latter, it's made with pulled pork, fresh kale, roasted beets, and red-cabbage sauerkraut, which all get sandwiched between maple doughnuts, and it sounds like exactly the kind of thing you'll want to eat, come fall.