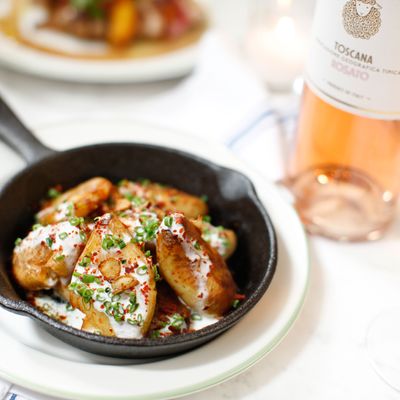 Crushed fingerling potatoes with goat's labne, chives, and aleppo.
Photo: Melissa Hom
On the surface, La Pecora Bianca seems like yet another breezy Italian restaurant, with a menu that includes whole-wheat pasta, pasture-raised meat, vegetable dishes utilizing seasonal produce, and, of course, several different Negroni options. Lovely, for sure, but not exactly reinventing the wheel. What makes this place noteworthy is its all-star team: Restaurateur Mark Barak has already created a bona fide hit with Claudette, and he's brought on Simone Bonelli, who grew up in Modena and worked as Massimo Bottura's sous-chef at Osteria Francescana.
Bonelli is making all the pastas in house, and the selection includes buckwheat fusilli with 'nduja arrabbiata, and sheep's-milk ricotta cavatelli with blue crab, summer squash, mint, and breadcrumbs. There are also plenty of light, summery dishes, like shaved zucchini and fluke crudo.
The 85-seat space — designed by Nema Workshop and Chira de Rege Interiors — is bright and vibrant, and housed in the former Havana Tobacco Company space. The designers wanted to retain some of the historical elements, and they've restored a white-marble staircase that once led to the cigar humidor. Overall, there's an Italian-farmhouse vibe, with terra cotta, wood-plank tables, and hand-painted wall tiles, and an espresso bar (brewing Toby's Estate beans) that transitions into an apertivo bar at night.
The restaurant's currently only open for dinner, but breakfast and lunch service will follow soon — along with outdoor seating on the 34-seat sidewalk café. Take a look: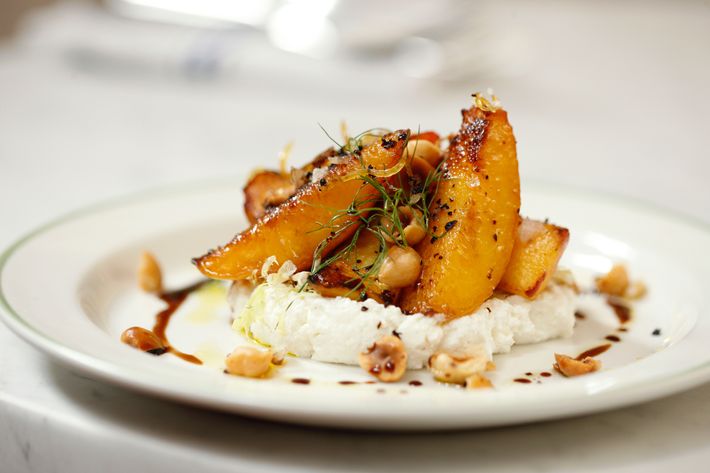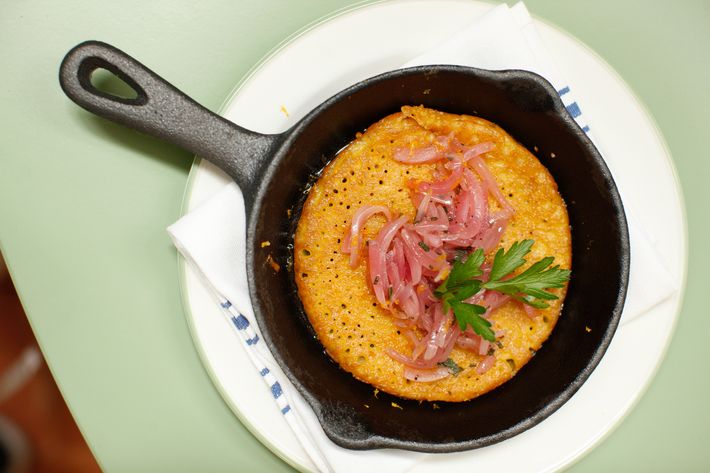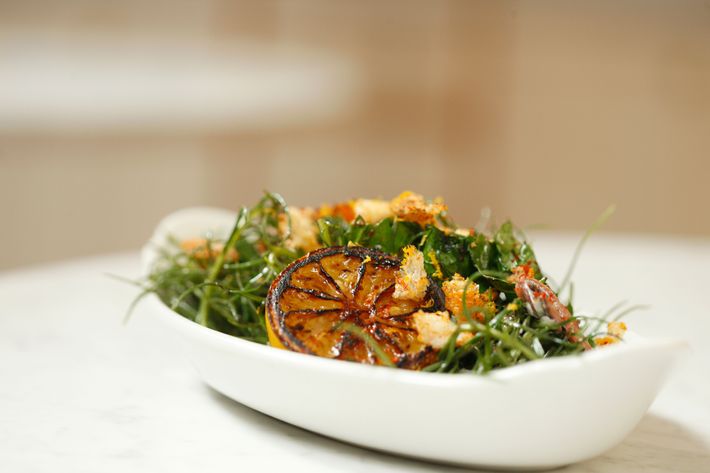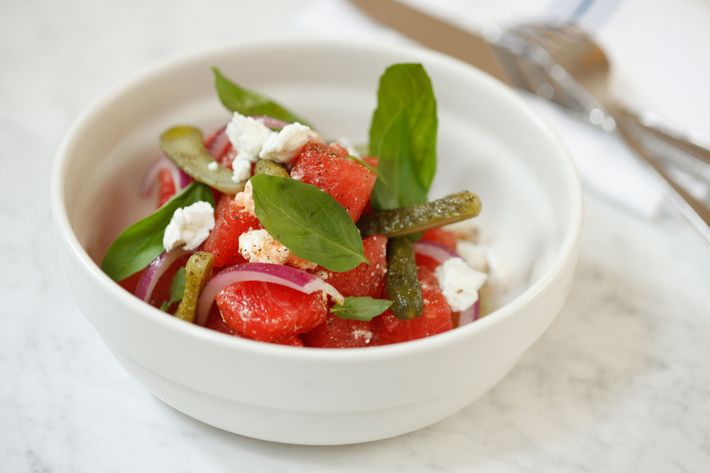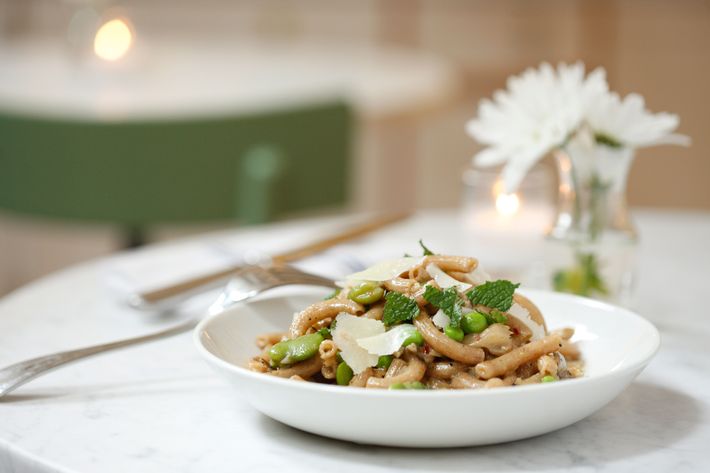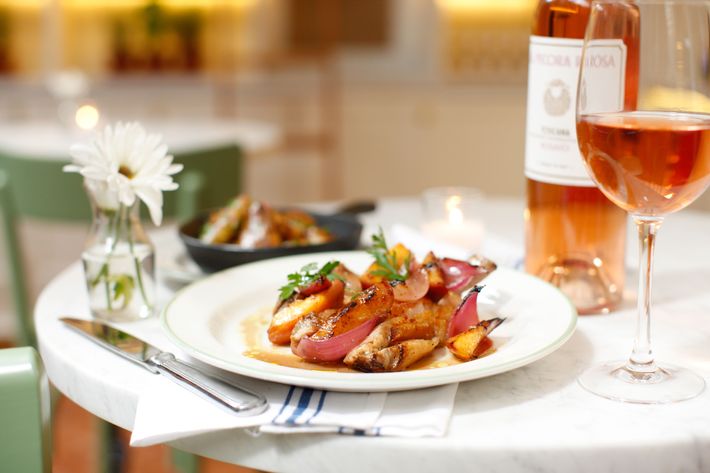 Menu [PDF]
La Pecora Bianca Caffé e Cucina, 1133 Broadway, near 26th Street, 212.498.9696