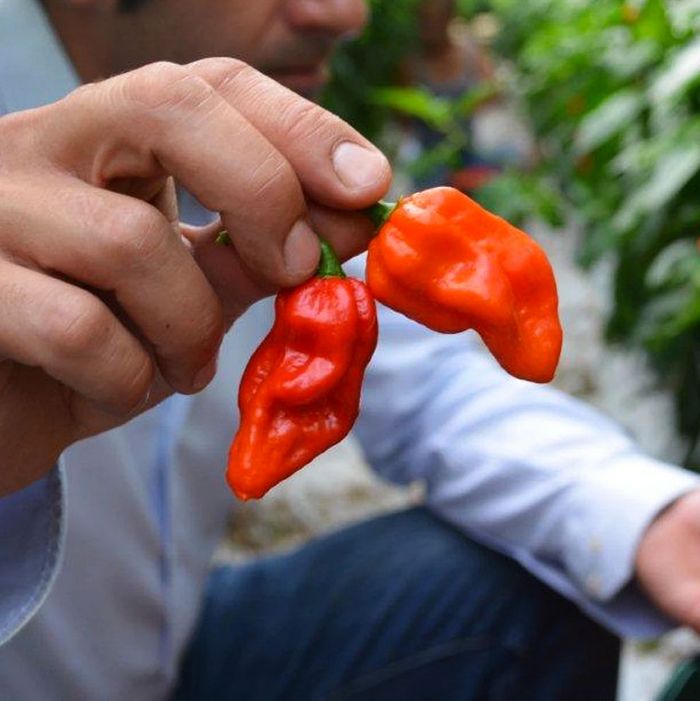 Be careful.
Photo: Courtesy of Tesco
A new chili now available at the British grocery chain Tesco racks up a frightening 1,400,000 Scoville units — ghost peppers hover around 1,000,000; jalapeños top out at a paltry 5,000 — but there's one thing that distinguishes it from other borderline-weapons-grade hot peppers like the Trinidad Scorpion and the Carolina Reaper. The heat, in the same ballpark of the aforementioned peppers, doesn't settle in right away, lulling hot heads into thinking they've been duped by the label on the pepper's packaging.
But it's a trap: Roughly ten seconds in, according to Tesco's chili-pepper buyer, the sneak attack commences, and your mouth starts to feel like the Ring of Fire. Which all in all sounds pretty cruel, and any Brits out there should definitely not trick their friends into eating one of these and thinking everything is just fine.
[Mashable]