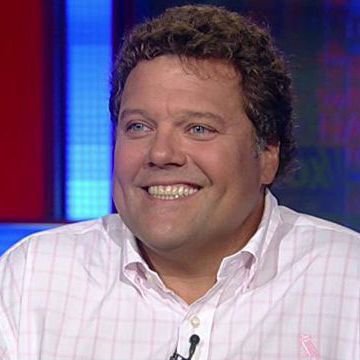 Killing Cecil the lion has proven to be the worst business decision Minnesota dentist Walter Palmer ever made, and the public's having trouble figuring out what to do with all the new trophy hunters who keep getting outed — like, most recently, the owner of Jimmy John's.
Yesterday, entrepreneur Jonah Lupton sent his 900,000 followers these controversial pictures that were then retweeted 2,700 times:
Jimmy John Liautaud has never shied away from controversy in business, but the emergence of these photographs has kicked off calls to boycott the sandwich chain, even though groups that dislike Liautaud, trophy hunting, or both have been circulating the images for years:
Posted by Boycott Jimmy Johns on Friday, August 23, 2013
The first photos turned up back in 2011 in Smile Politely, an alt weekly based in Champaign, Illinois, which is where Jimmy John's is headquartered. They show a man who looks strikingly similar to Liautaud posing with a sideways elephant and holding a leopard up with a bear hug. Further, the big-game newsletter Hunting Report offers trip reports for Liautaud's exploits in South Africa and Mongolia. But neither Jimmy John's nor Liautaud has ever officially confirmed it's him in those photos, and given the public's hostility toward exotic-animal killers right now, they're even less likely to address the issue now.