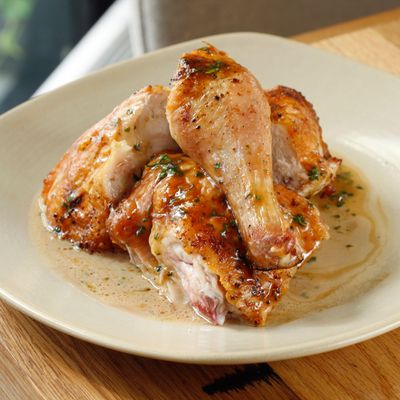 Jams chicken with tarragon butter.
Photo: Melissa Hom
The late restaurant critic Seymour Britchky wrote of the original Jams, which chef Jonathan Waxman and his partner Melvyn Master opened on E. 79th Street in 1984 and closed five years later, " … the cooking here, while often original, manages not to defy conservative tastes. You will find dishes here that you have never had before, but, though they will please you, they will never quite astonish you. The food may be new, but your pleasure will be familiar — unlike that time, for example, when you first did sushi."
Jams became famous as the harbinger of a new — if not astonishing, to Britchky at least — style of cooking called California cuisine, an orthodoxy of local and seasonal ingredients preached by Alice Waters at Chez Panisse, where Waxman cooked, and at Michael's in Santa Monica, the chef's next stop after Berkeley. Plates were minimal, vegetables were baby, salads were not afterthoughts, and the majority of proteins were cooked on a wood — preferably mesquite — grill, in an open kitchen. Today, Waxman describes his take on California cuisine as "a bit of Italy, a smattering of Mexico, a solid foot in French cuisine, a touch of Asia," plus some Mediterranean and American thrown in. In the 30-odd years since Waxman became its poster child, the style has pervaded the American culinary consciousness as to have become, in many ways, the norm.
And so it makes sense that Waxman, most known these days for his popular Italianesque Barbuto and his appearance on Top Chef Masters, has chosen this moment to reincarnate Jams in name and spirit, if not in exact menu. Tomorrow, he will open Jams by Jonathan Waxman, a 100-seat restaurant in the new 1 Hotel Central Park, an eco-luxury hostelry equipped with hemp-blend beds and desks made of reclaimed wood (from Woodstock, no less). The dining room has two-story windows and an open, airy design, with dishware from California's iconic Heath Ceramics and glassware from the original Jams. Waxman, who cooked in or consulted for nearly 20 different restaurants between the first Jams and this one, blames himself as much as the 1987 stock-market crash for the first restaurant's demise: "I always felt that if I had less hubris and less things on my plate that Jams would still be alive," he says. "I feel like it sort of had a truncated history, and it is the source of kind of who I am as a chef." And now that the food world has caught up to him, he gets a do-over.
Here's a look at the space, food, and the menu.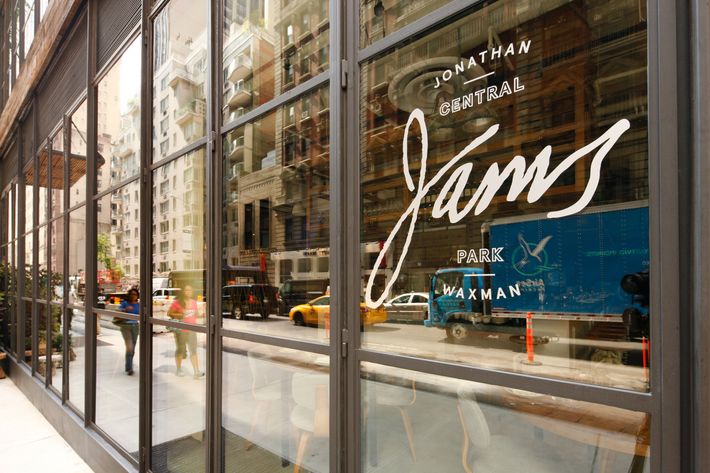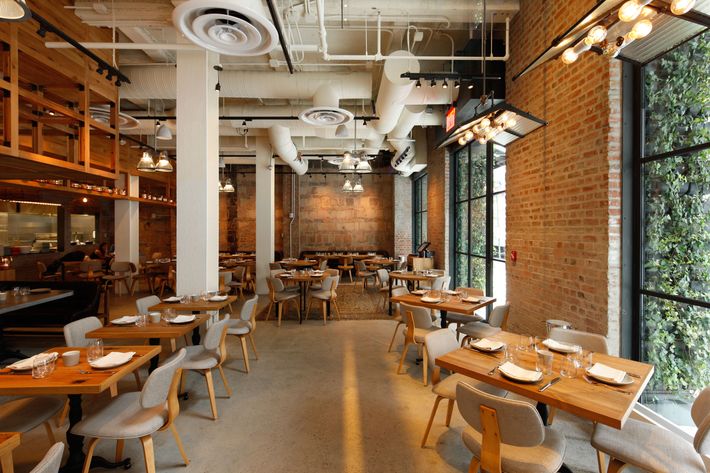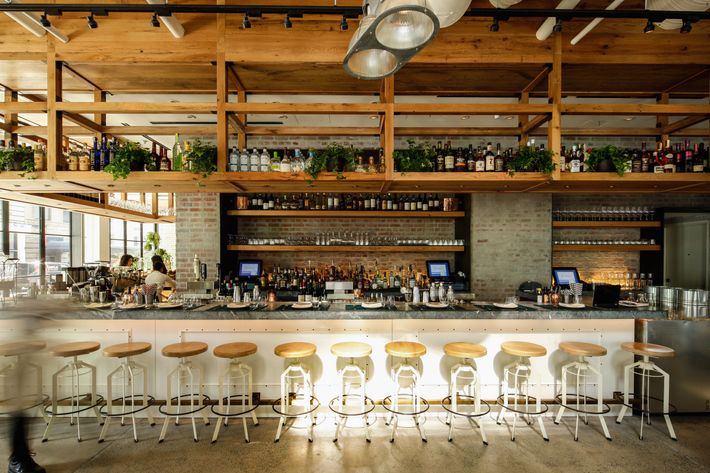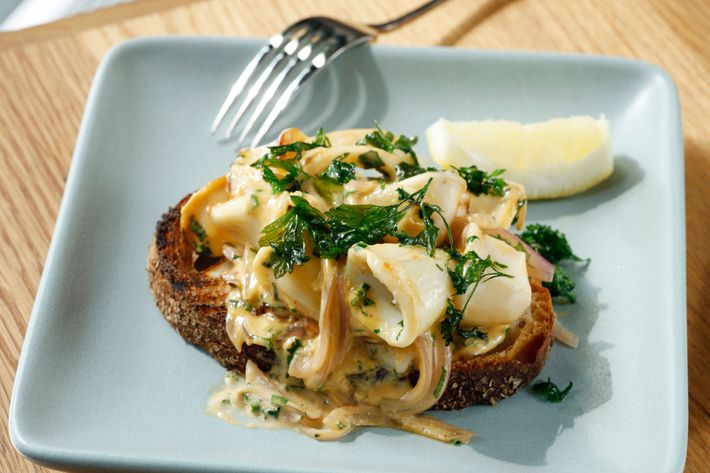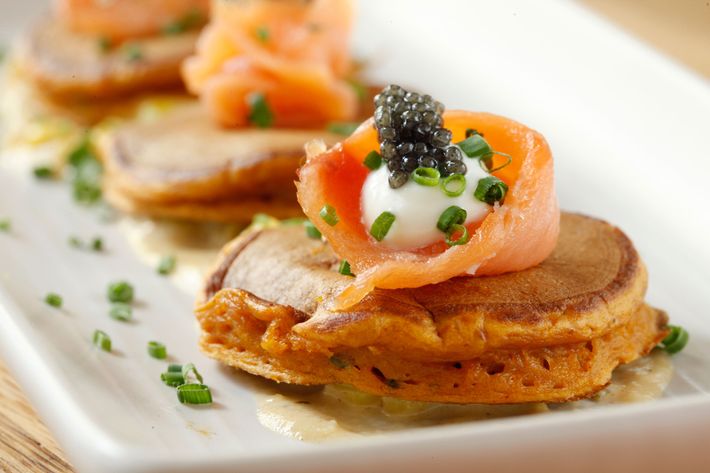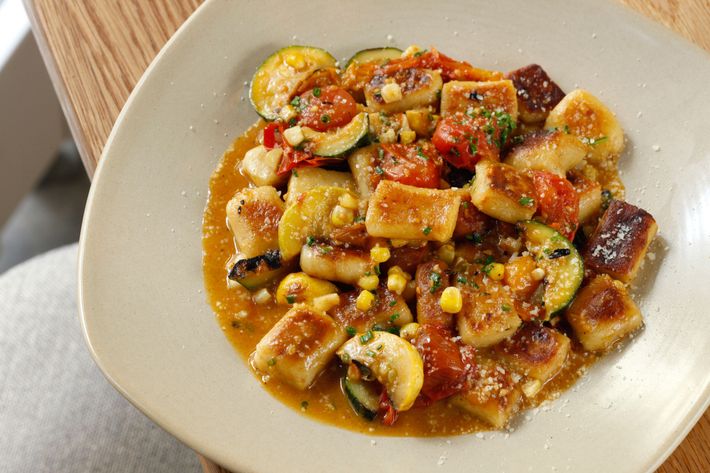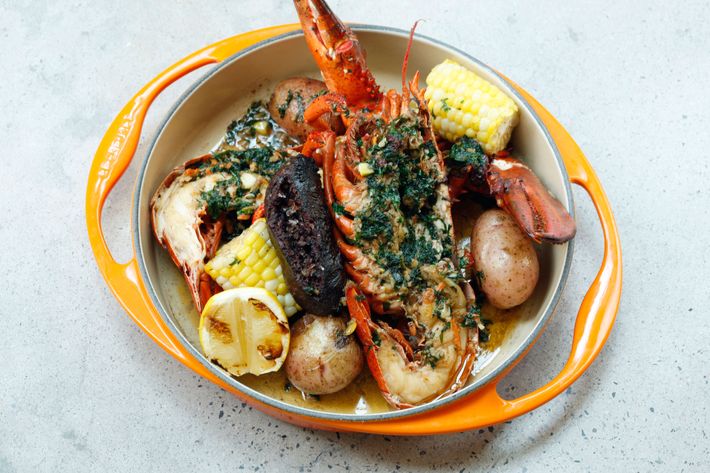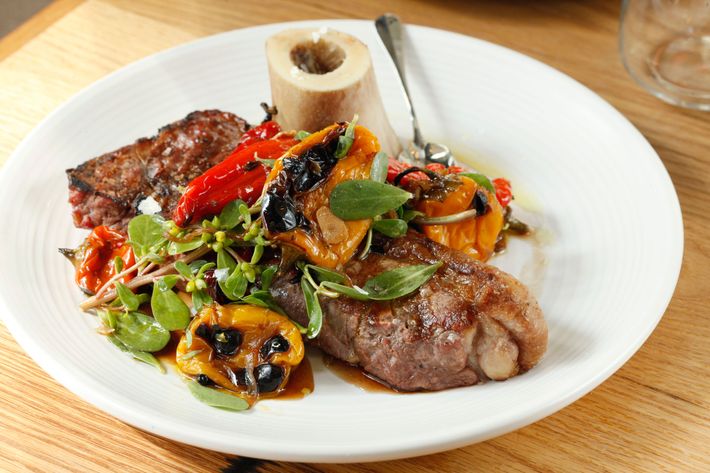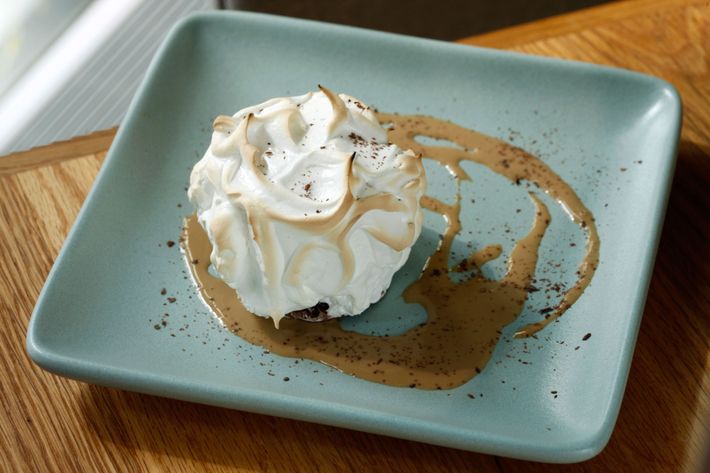 Jams menu [PDF]
1414 Sixth Ave., at 58th St.; 212-703-2007
This post has been updated to reflect the newly confirmed opening date.