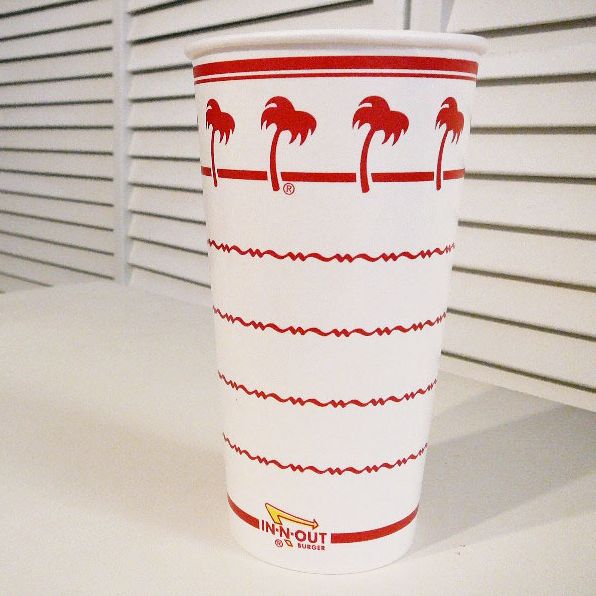 What's hiding in there?
Photo: Majiscup - The Papercup & Sleeve/Flickr
Maybe now we know why fans say In-N-Out is so addictive? A man is suing the chain for allegedly putting meth in the drink he ordered at an L.A. location last year. Fred Maldonado says the night went down like any other night on the road might: He drove through for a burger and drink, then took the order back to his motel room. According to his lawsuit, he ate and went to sleep, but the spiked drink caused him to suffer "nausea and severe mental distress." He says he investigated the next day, and discovered two capsules and a napkin stuffed into the bottom of the cup, in apparently the manner shown below.
A toxicology lab reportedly told him that the capsules contained meth. Then, he says, the store offered him a free burger for his troubles.
Granted, nothing here reaches whole-rat-in-my-McDonald's-coffee levels of improbability, but In-N-Out is treating the situation like there's something fishy going on, announcing it will "vigorously defend these baseless claims."
[NBC LA]