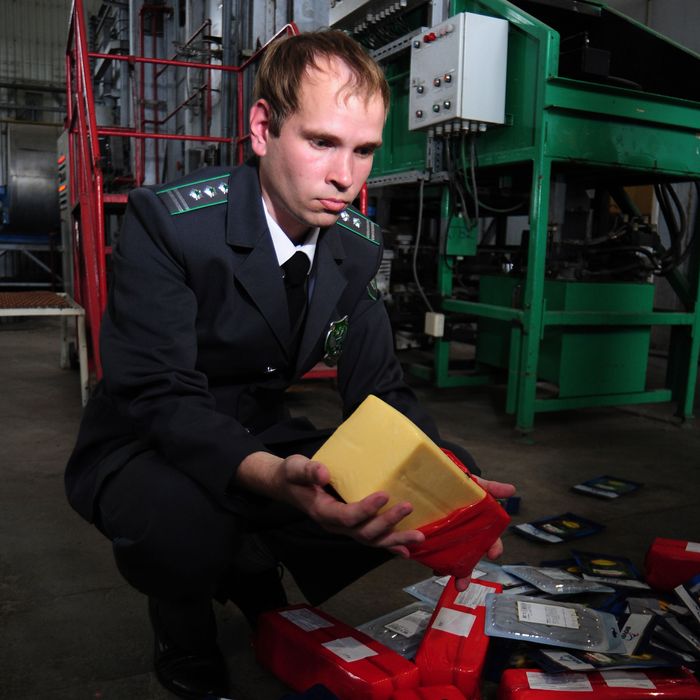 Contraband.
Photo: Sergey Nikolaev/NurPhoto
In response to Vladimir Putin banning — and destroying — imported dairy products from America and members of the European Union, a "cheese ring" has emerged in Russia, peddling $30 million and 500 tons worth of the stinky stuff.
Six criminals have been arrested for making cheese with an illicit enzyme base, which they're selling to supermarkets and distributors in Moscow and St. Petersburg. The Russian government also set up a hotline for tips, and received over 50 calls on its first day. (Looks like there are a lot of cheese snitches.)
Grub would like to request that this scandal gets the Taiwanese-animation treatment: a retelling of The Bling Ring, but with cheese.
[NYT]