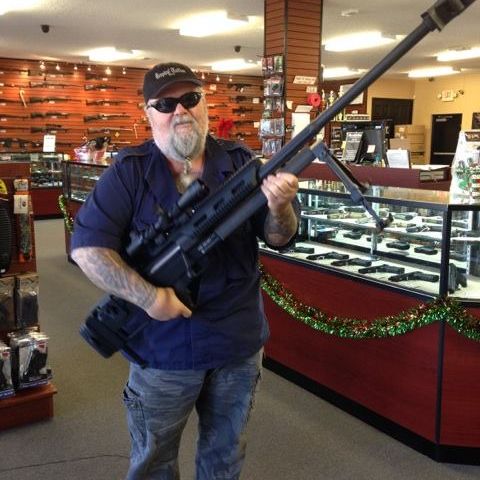 Why?
Photo: Volusia Top Gun
You might think that living in the state responsible for the best strange-crime meme would be the first of many disqualifying factors, but Daytona Beach city officials have okayed plans to open a gun range attached to a bar and restaurant. Owner Ron Perkinson says now that he's received the city's blessing, and that Volusia Top Gun is on its way to becoming Floridians go-to spot for booze and bullets, only hopefully not in that order, by early November.
Perkinson says that city was hesitant at first, but he refused to take no for an answer. "When it got shot down, I realized I needed to bring more to the table to show them how this business runs," he said.
video platformvideo managementvideo solutionsvideo player
He won city officials over by presenting a business model that's basically "no different than leaving here and going to Outback," if Outback were cool with franchises sharing walls with WMD Dirty Beast assault rifles. Perkinson apparently spent yesterday reassuring officials of the rules, namely that a computer system will track who's been drinking, and that once a person drinks, they can't shoot for the rest of the day. As a final layer of safety, if anybody at the table orders alcohol, nobody shoots.