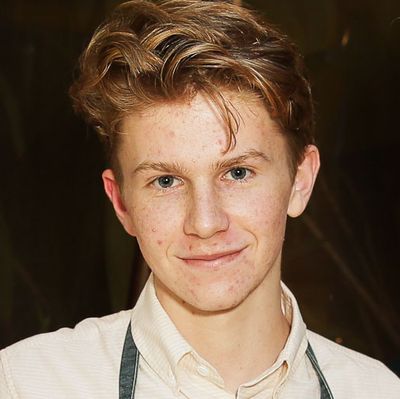 This is his first permanent restaurant.
Photo: Chelsea Lauren/Getty Images
Sixteen-year-old wunderkind Flynn McGarry is bringing his Los Angeles pop-up, Eureka, to New York — permanently! — on September 12. He'll launch the twelve-seat, reservations-only spot in the Creative Edge space in the West Village, where he'll serve a 14-course tasting menu three days of the week.
The menu will include one of his signatures — peanut Ritz crackers with foie-gras terrine and sour-cherry compote — as well as sea-water-brined sea urchin with carrot cremeaux, and coffee-pickled carrots. Ticketed reservations can be made through the restaurant's website, and dinner costs $160, including tax and tip.