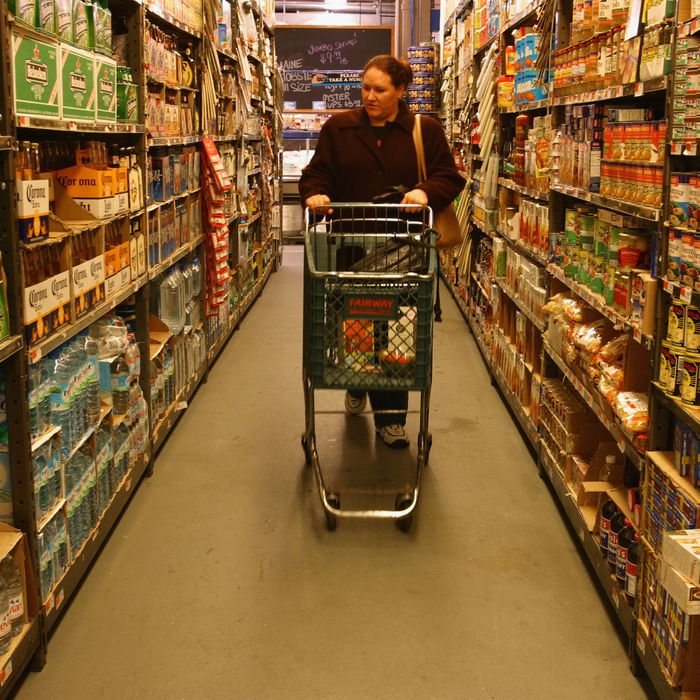 Keep on shopping.
Photo: Najlah Feanny-Hicks/Corbis
Things just keep getting worse for Fairway, the gourmet grocery chain that stole New Yorkers' hearts with its eccentric personality and bargain prices. Since Crain's first documented that the troubled retailer's stock fell to a $3.71 per share, or less than the price of a half-gallon of milk, in January, it has plummeted down 42 percent to a dismal $2.16.
This is anything but good news for a company that's lost a whopping $300 million over the last half-decade, but CEO Jack Murphy, who was brought in to turn things around last fall, says there no need to worry. Rather, this is all just part of the process of "getting in a place where we are really able to compete," which will be, apparently, sometime in the next year to year-and-a-half. Sales continue to drop, though, despite promotional efforts aimed at bringing shoppers back, and they fell an additional 2 percent over the last quarter. While Fairway hasn't closed any locations, it nixed plans for a Hudson Yards outpost and Murphy said, back in January, that some suburban locations had to shrink.
[Crain's]