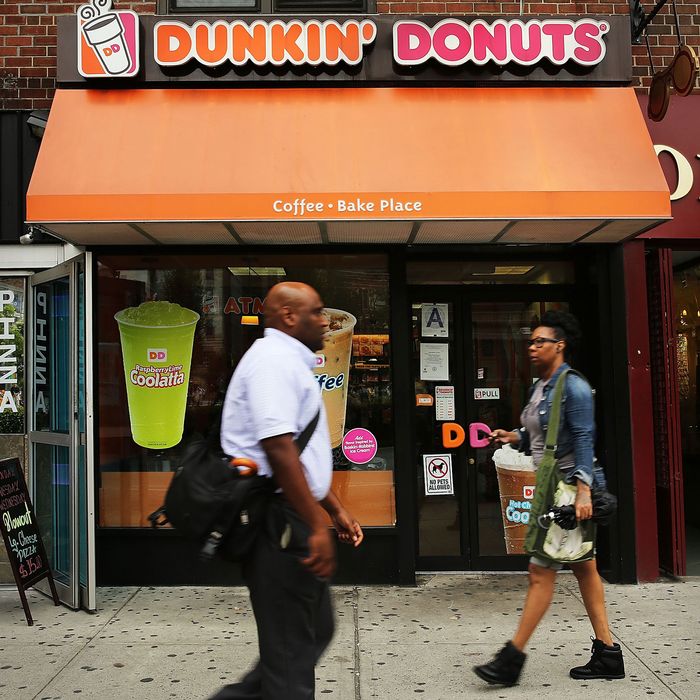 This guy runs on Dunkin'.
Photo: Spencer Platt/Getty Images
New York City police are on the hunt for a razor-wielding crook who's robbed five Dunkin' Donuts in upper Manhattan, and shows no signs of slaking a thirst for an adrenaline rush and so-so coffee. The NYPD says that over a four-day span, the suspect went on a tear and hit five locations along an eight-mile stretch of Broadway from Marble Hill to West 101st Street, making off with at least $1,500 by entering and demanding money while casually brandishing a razor.
While robbing the same chain at razor-point is a pretty specific M.O., this bandit's "thing" could also work out really well for him: Dunkin' is up to a logic-defying 536 locations in NYC, more than double the number of Starbucks and McDonald's combined — many of them open 24 hours. Even figuring conservatively, with two-person teams stationed at outlets around the clock, preventing the next sticky-fingered doughnut holdup could be pretty tricky.
[NYDN]