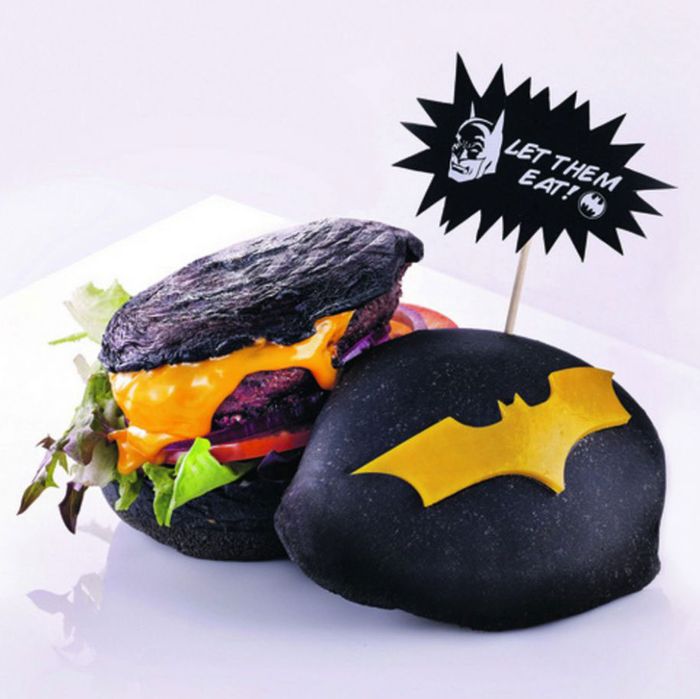 The burger Batman deserves.
Photo: DC Comics Super Heroes Cafe
To call upon the Dark Knight, burger-eaters of the past had to gnaw away the sides of their sandwiches and leave vaguely Bat Signalesque shapes. Thankfully, that injustice has ended for fans in Malaysia, Hong Kong, China, and now Singapore, where these Dark Knight Mini Wagyu Beef Burgers help commemorate the latest DC Comics Super Hero Café, a chainlet of officially licensed stores in Asia.
Paired here with shrimp for some Aquaman-Batman surf-and-turf, the Batburger is definitely the most defensible of Asia's generally unnecessary plague of charcoal-bun burgers:
Rounding out the menu are a Wonder Woman turkey roll (sigh), a Green Lantern matcha latte, and a Superman cappuccino bearing the obligatory cocoa-powder dusting: