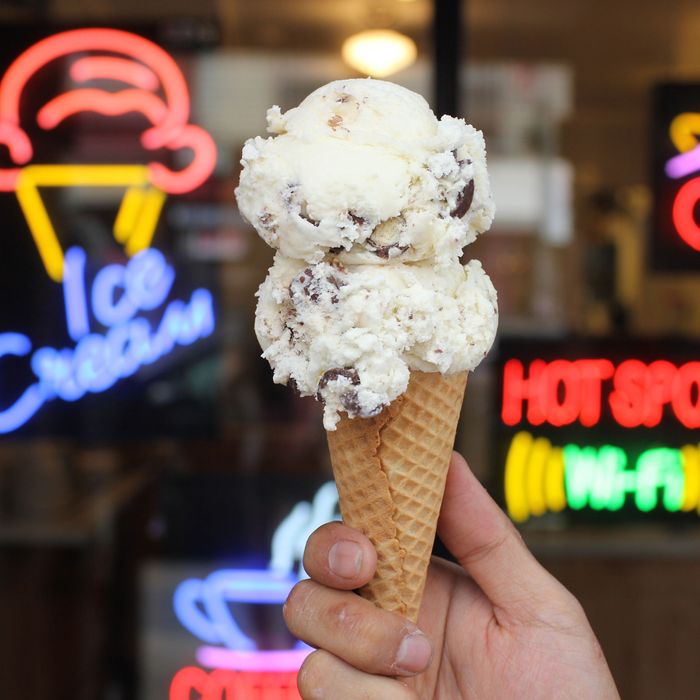 The Whopcorn flavor is exclusive to the Brooklyn location.
Photo: Melissa Hom
It's been almost two years since David Yoo opened his first-ever ice-cream shop in the East Village — an ambitious move, especially considering he had absolutely no culinary experience. He's earned a loyal following for his playful, nostalgic flavors — cookies and cream is a highlight — and the laid-back, friendly vibe in his parlor makes it feel like a true neighborhood spot.
Back in January of 2014, Yoo told Grub that he wanted to expand but needed to figure out which neighborhood would be the right fit. He's settled on Williamsburg, where he'll open an outpost on Bedford Avenue on Friday. There, he'll offer ten flavors — including black sesame, Mexican vanilla, and Strong Coffee — as well as one flavor exclusive to the Brooklyn location, Whopcorn. Since the previous tenant sold popcorn ice cream, it's an homage of sorts: Yoo is fresh-popping buttered popcorn, steeping it in his sweet-cream base, and folding in Whoppers.
Also new to this location is a proper La Marzocco espresso machine, which means that New York's affogato game is only getting stronger. Consider this expansion only the start of what Yoo will accomplish, as he's said, "I want to do wholesale. I want to do cakes. I want to do all of it."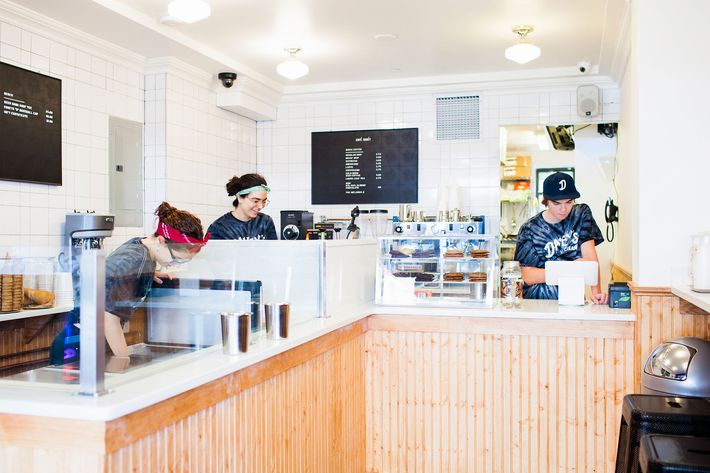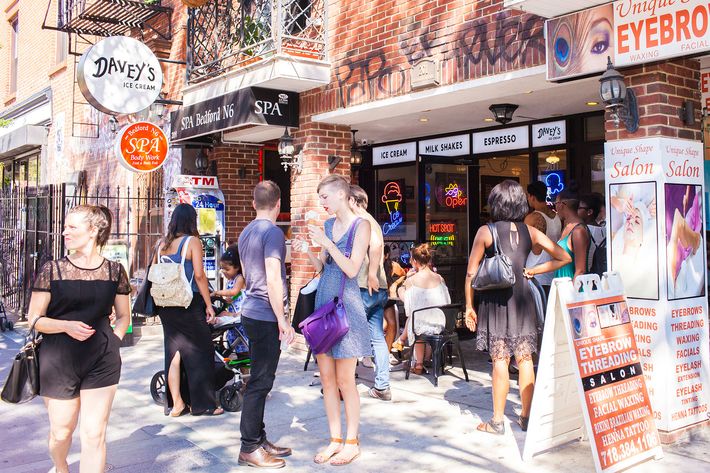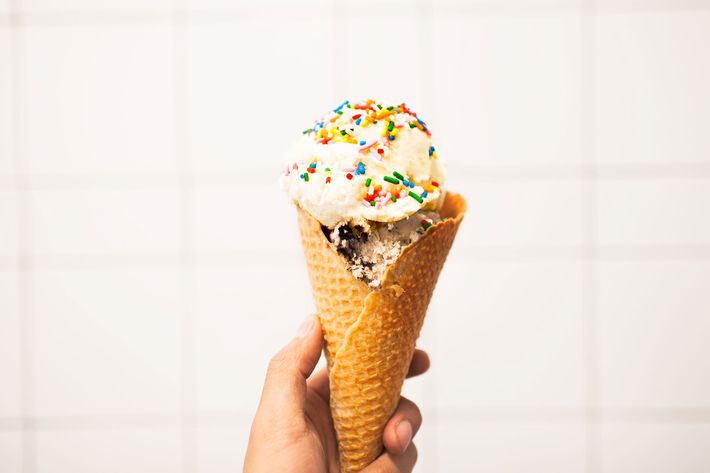 Try to stop by between 6 and 9 p.m. tomorrow, when Yoo's offering free scoops. He's also running a raffle all weekend long, and one of the prizes is an ice-cream tattoo from Yoo's new Williamsburg neighbor, Three Kings.
Davey's Ice Cream, 201 Bedford Ave., 718-388-3363