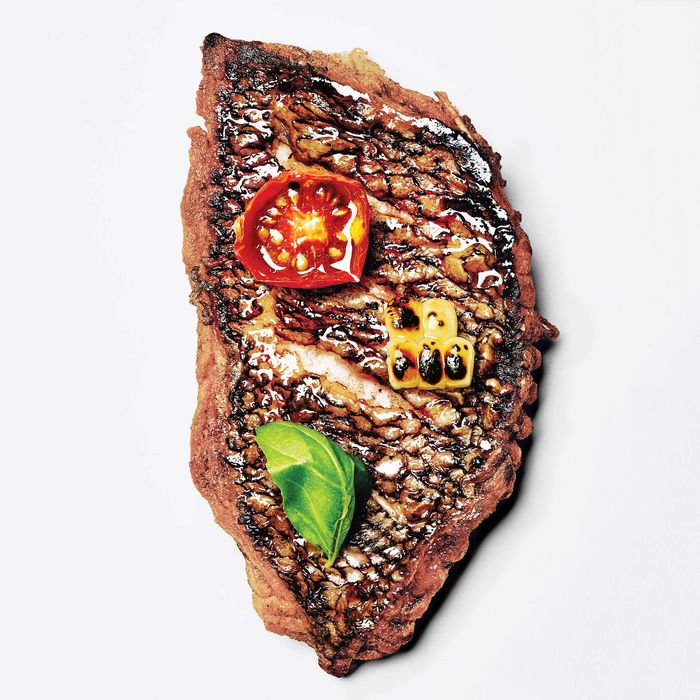 Roasted black bass with summer vinaigrette.
Photo: Bobby Doherty/New York Magazine
Dan Kluger has yet to settle on a name for his first solo project, slated to open early this winter on a stretch of 8th Street that's been attempting to become a high-low food-and-drink destination (see Neta, Stumptown Coffee, Sticky's Finger Joint). On other points, though, he's more decided: "It is essentially my ABC," he says, referring to ABC Kitchen, the Jean-Georges Vongerichten operation where Kluger made his name as executive chef, garnering a James Beard award for Best New Restaurant and a Best Chef NYC nomination in the process. Like that hot spot, Kluger's new kitchen will focus on vegetable-forward, protein-light local and seasonal fare. But, freed from his self-imposed 100-mile-sourcing radius at ABC, Kluger's now willing to stretch the boundaries of local in the winter months to Florida and California (persimmons! Pomegranates!) and even to roam as far as India for ingredients and inspiration, a nod to the seven years he spent cooking at Tabla. As a longtime Franny's regular, Kluger knows the value of a neighborhood restaurant, a place that can be relied upon to suit any occasion, from blowing off steam at the bar to celebrating a milestone in a private dining room (he'll have three). The emphasis will be on sharing, as it so often is these days — whether the dish in question is wood-grilled mackerel or trout, a pizza from the wood-burning oven, or the kind of vibrant, herb-tinged, chile-spiked vegetable composition he's known for. And to put his mark on things, he's commissioned dishware from cult ceramicist Jono Pandolfi and uniforms from customer turned friend Todd Snyder. No question, Kluger's ABC experience was crucial to his career. But this time, it's personal.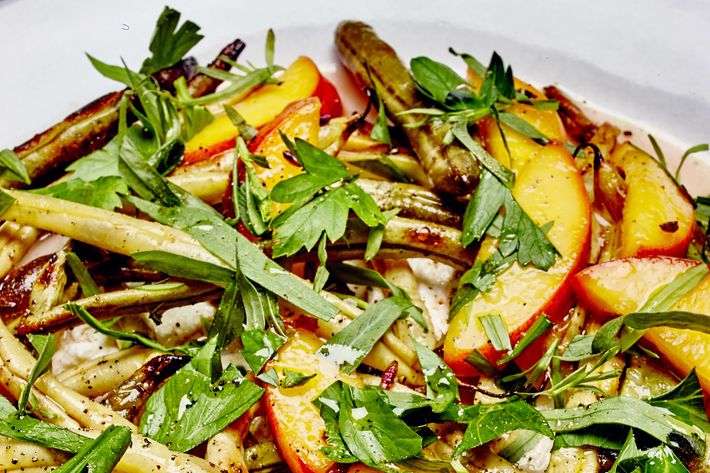 21-23 W. 8th St., nr. Fifth Ave.; no phone yet; Dec.
*This article appears in the August 24, 2015 issue of New York Magazine.