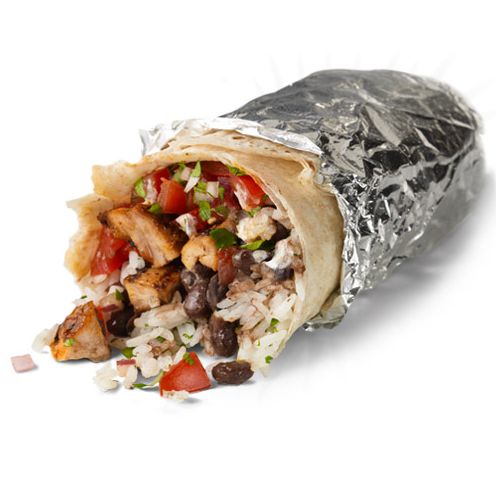 Does this mean you'll get your burrito faster, or what?
Photo: Chipotle
After a slow, carnitas-less spring, it looks like Chipotle is trying to recapture that fast-food, whiz-kid thing it had going for so long. September 9 will be a daylong hire-a-thon, during which the chain hopes to hire 4,000 new employees, a number that would increase its ranks by almost 7 percent.
The numbers for this en-masse hiring are kind of nuts, but it's more than just that: The plan is for all of Chipotle's nearly 1,900 stores to open simultaneously at 8 a.m., three hours early, to start interviews. Ads roll out today on Pandora and social media, and with wages being everybody's favorite topic right now, the carrot Chipotle is dangling for prospective employees — on a special Career Path webpage — is the idea that they can start at $28,000 a year and even eventually rise to "restaurateur," a gig that offers stock privileges, a company car, and a $133,00 salary.
This should warrant plenty of attention, but it might not be totally accurate: Data suggests that Chipotle pays about $10 an hour (well short of $28,000 a year if you're working 40-hour workweeks), and a note at the bottom of the webpage says the figures are for "illustrative purposes only" (co-CEO Monty Moran says they represent company-wide averages). Regardless, Chipotle still doesn't pay a living wage, even though its two bosses are the industry's best compensated.
Of course all these new jobs at a company that, comparatively speaking among its fast-food cohorts, pays pretty well is still great news — as is the prospect of more burrito loader-uppers. The announcement also appears to be pretty business-savvy, since Chipotle gave this hiring-spree scoop, of course, to the Wall Street Journal, where investors will be happy to read that the company's workforce is about to grow by 4,000.
[WSJ]