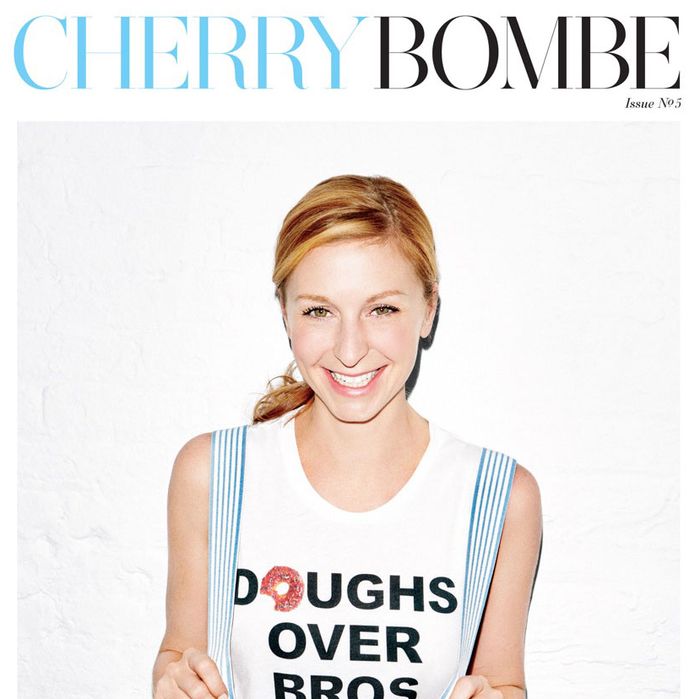 The theme is Pet Projects.
Photo: Cherry Bombe
The theme of Cherry Bombe's fifth issue is Pet Project, and that covers side-hustles, hobbies, and, yes, actual animals! On the cover is Milk Bar's Christina Tosi, recently of MasterChef fame, and Cherry Bombe co-founder and editorial director Kerry Diamond says that she's so excited to finally have a big story on the pastry chef. "She's one of the most creative people in food today, and she's so darn nice," Diamond says. "The fact that she has several rescue dogs sealed the deal."
Plus: There are stories on April Bloomfield, Nancy Silverton, Miranda Lambert, and Gillian Jacobs, and up-and-comers like the founders of Meow Parlour, Dailola Granola, and Van Leeuwen's Laura O'Neill. Look out for the issue on newsstands in two weeks.