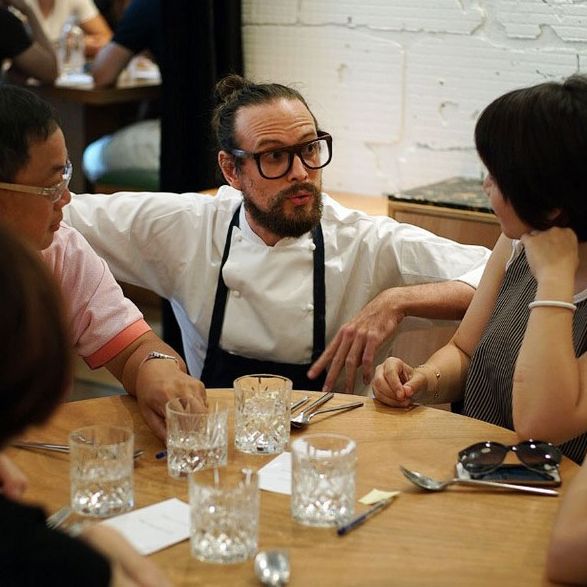 BS is a powerful ingredient.
Photo: Courtesy of CatchOn
Simply telling customers that their food is fancy and delicious is sadly about all the convincing most of them need, or so suggests this prank a hospitality consulting firm pulled at an upscale French restaurant in Hong Kong: Curious about the chef's power of suggestion, CatchOn did an experiment at Serge et le Phoque where diners were served two risottos — one that used housemade chicken stock, and another with chicken-bouillon powder stirred into tap water.
The superior risotto came with a card that matter-of-factly listed ingredients, while a chef (who wasn't even a chef, but rather co-owner Charles Pelletier, who fooled everyone with chef's whites and his French accent) personally introduced the Kraft Easy Mac–style version by listing the provenance of its ingredients, and saying the dish was "inspired by a treasured childhood memory." Diners then judged both on criteria like taste, presentation, and portion size, and 77 percent preferred the cheap version.
According to CatchOn, the lesson here is that the way to sell food nowadays is to "charm diners into embracing" it, but chefs probably shouldn't press their luck and take this as a euphemism for, say, "bullshit them into eating reheated TV diners."
[CNN]