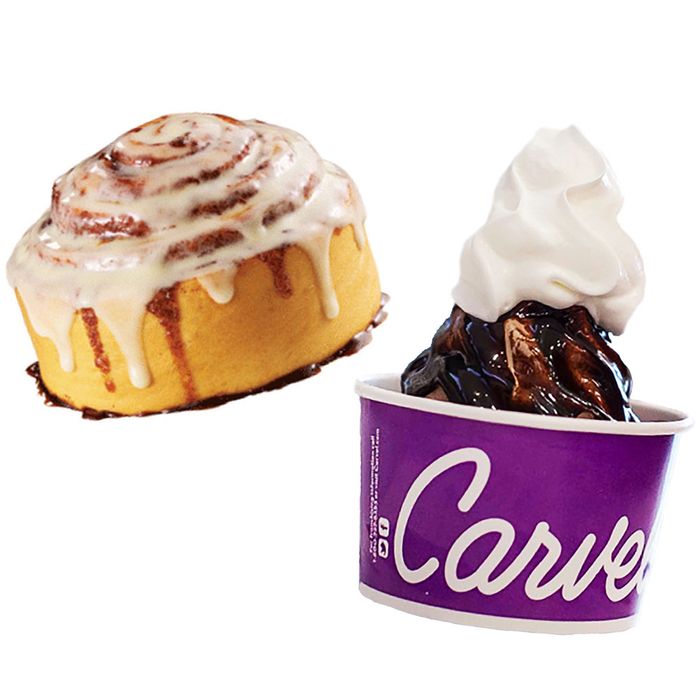 Now you can be lazy about getting your sugar rush.
Photo: Focus Brands
The latest chains to jump into the food-delivery dog-pile are Carvel and Cinnabon: The service debuts next week at certain locations in seven cities — New York, Atlanta, Dallas, Austin, L.A., San Francisco, and Portland. The entire Focus Brands' roster, which includes burrito-purveyor Moe's Southwest Grill, sandwich-makers McAlister's Deli and Scholtzsky's, and Auntie Anne's, will all start start delivering, too.
The deliveries themselves are entrusted to Postmates, the same third-party courier service that Starbucks and Chipotle have used. Orders are supposed to arrive in under an hour, and there's also no minimum purchase required — just a $5 delivery fee and a feeling of total laziness.
[CNN]