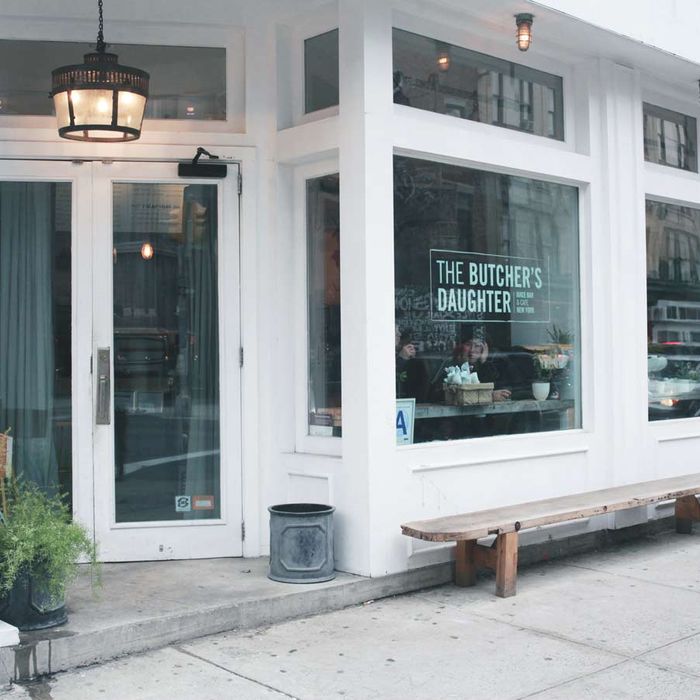 At least there's actual food.
Photo: Corinne Durand
The Butcher's Daughter, on Kenmare Street, has attracted a steady stream of beautiful customers since it opened in 2012, offering egg sandwiches made with cashew cheese, "avocado-toast bites," raw-pesto linguine, and, of course, all of the juice. It looks like owner Heather Tierney wants to cash in on the healthy-eating craze: She's opening an outpost on Abbot Kinney in Los Angeles, as well as one in the West Village, at 581 Hudson Street. It's a smart move: The frozen-yogurt bubble might have burst, but the raw-kale one is only getting bigger and bigger.