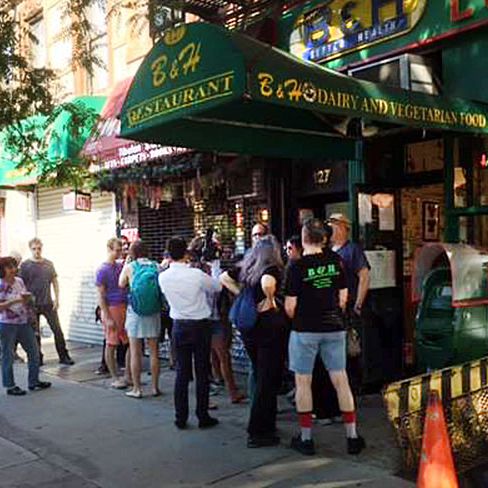 Photo: Courtesy of B&H Dairy Kosher Restaurant
Seriously, if this doesn't restore your faith in your fellow man, nothing will: As promised, B&H is officially back and everyone is freaking out. It's the 73-year-old East Village institution's first day open since the deadly Second Avenue explosion nearly five months ago. The situation looked grim at times, and it dragged on owners Fawzy and Ola Abdelwahed, but they fought on, devoted customers rallied, and as of today it's the buzziest (re)opening in town — as it should be.
Just check out these lines:
Not joking about people being psyched; it's pure joy in there:
This is what they're all here for:
And here are the Abdelwaheds with a customer. Go pay them a visit, today, tomorrow, and Sunday.
Posted by B&H Dairy Kosher Restaurant on Friday, August 14, 2015